Life On The Hill Segment
Recently the Prep School C/C's had the opportunity to hear from and talk with several USAFA Squadron AOC's, AMT's and 2nd Degrees.

With the AMT/AOC's they got to hear about Squadron life and general Academy questions they had and get the staff point of view on some things.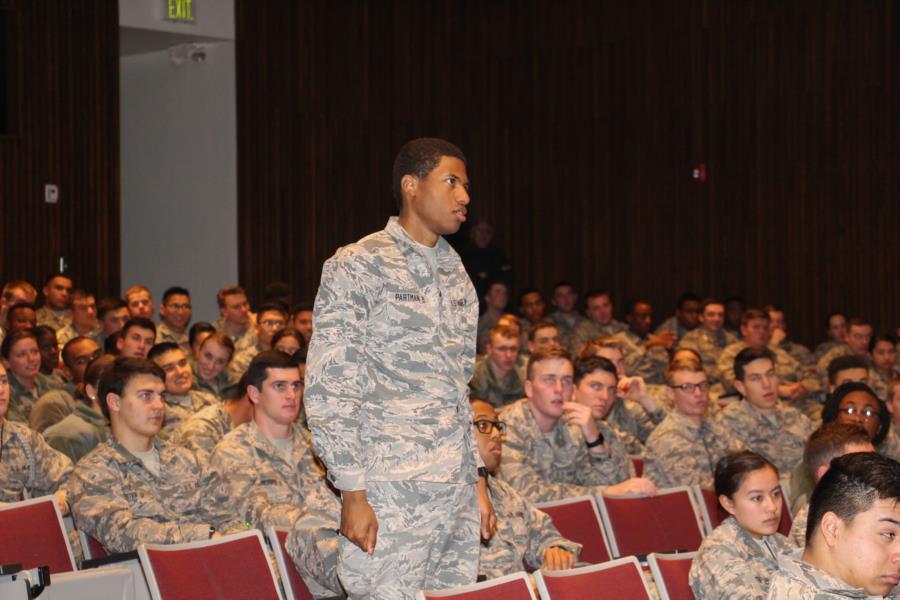 When the 2nd Degrees visited, the topic of discussion was more about questions about BCT since the Cadets visiting would be some of their BCT Leaders as well as what to expect during their 3rd year at the Academy.
The Cadets who stopped by the Prep School were C2C Patrick Bordenave, C2C Sharee Acosta, C2C Taylor Hill, C2C Annika Edgington, C2C Casey Bell and C2C Chris Hartman.
At the end each Cadet each shared what brought them to the Academy and what made them stay as well as some words of wisdom.
To view the rest of the pictures from both Life On The Hill Segments go to; Classes - Prep School - Prep Life. Or click the link below.