Honor Lesson
This semester, we stopped by two separate Honor Lessons.
In the first one we caught a glimpse of the C/C's were focused on motivation. Cadet and officer mentors shared their story of what brought them into AF service, and what brought them to USAFA if they were grads. Preppies were encouraged to revisit their own motivations for coming to USAFA in the beginning, and what their motivations are now, if those have changed. C/Cs had time to draw their motivation, or write about it, and then share with their mentor group.
Mrs. Mench, the Director of Character, Leadership, Culture and Climate talked about change with the C/C's saying that, "sometimes we start an adventure for one reason, and complete it or stick with it for an entirely different reason."
During this visit we stopped by several classrooms in the Academic Building, the Dorm Day rooms and the Husky Theater where we caught the C/C's in different stages of their discussions.
The final Honor Lesson of this academic year was in the form of a scavenger hunt.
The C/C's were divided into teams and had to answer questions at multiple locations and could only move on to the next one if they answered the questions correctly. The questions ranged from Air Force history to facts about different Prep School staff members.
Each team traveled the entire prep school grounds before ending north of the football field where at the end of BMT they took their oaths.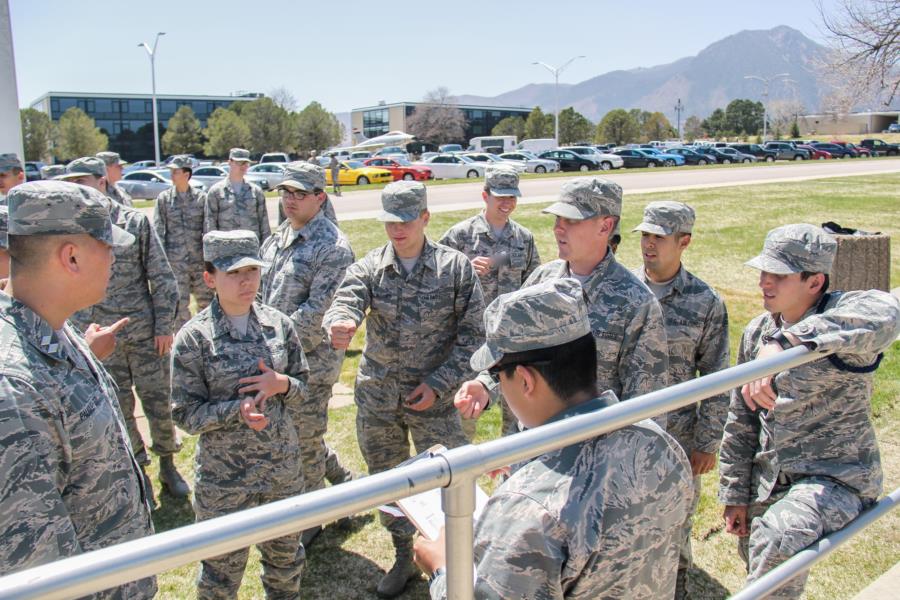 To view the rest of our glimpse into their Honor Lesson go to; Classes - Prep School - Prep Life. Or click the link below.