Prep Intramurals #1
Happy Saturday everyone! Today's only photo opportunities come from intramurals. After that it is briefings, briefings, and did I mention briefings? Actually there was the potential of one more photo opportunity this afternoon, buy after three days in the 90's, the monsoons arrived this afternoon and we were rained out. There is so much to learn in such a short time. 18 days may seem like an eternity right now, but it is going to go by in a flash.
This morning starting at 0530 with intramurals. The intercollegiate athletes and walk-ons practiced with their teams in their various sports. Since this was the first morning of intramurals, it took a while to get everyone organized. This will not be the only time we cover this activity during BMT, so if we missed your basic (and I know we missed some), we will get them next time. The football playsl and the wrestlers just had meetings, so no action there, but we did find them meeting with their teams. We gave a lot of love to the soccer players though. At USAFA everyone is an athlete however, so the rest of the basics broke into teams for intramurals as well. The basics had their choice of dodgeball, intramural soccer, intramural basketball, or flag football. Here are some samples of the action.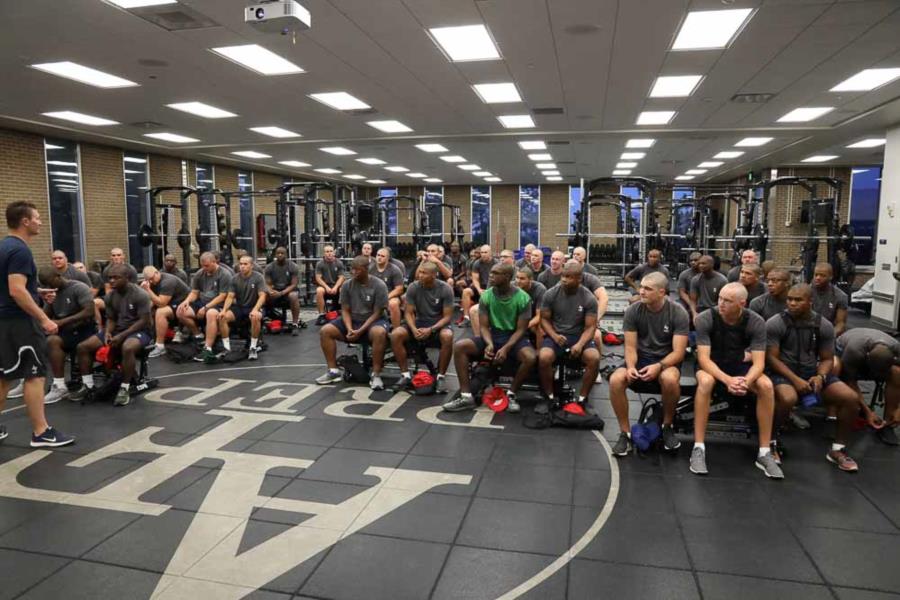 The photos are up in the gallery. If we missed your basic, be patient. They are all here, I promise, We will find them all (more than once). Even the camera shy ones. Here is the link to the photos. BMT PHOTOS
As I mentioned yesterday, tomorrow will be no new coverage. I will have a blog entry however with info about the upcoming week. So, enjoy the day, catch up on your photo downloads, write to your basic, and we'll be back here tomorrow.