Lt. Gen Clark visits Prep School
Lt. Gen. Richard M. Clark is the Superintendent, U.S. Air Force Academy, Colorado Springs, Colorado. He directs a four-year regimen of military training, academics, athletic and character development programs leading to a Bachelor of Science degree and a commission as a second lieutenant in the United States Air Force or United States Space Force.

Lt Gen Clark graduated from the U.S. Air Force Academy in 1986. His commands include the 34th Bomb Squadron, Ellsworth Air Force Base, South Dakota; 12th Flying Training Wing, Randolph AFB, Texas; 8th Air Force, Barksdale AFB, Louisiana and Joint Functional Component Commander for Global Strike, Offutt AFB, Nebraska. He has also served as a White House Fellow in Washington, D.C.; the Commandant of Cadets, U.S. Air Force Academy, Colorado; Senior Defense Official/Defense Attaché, Cairo, Egypt and as the Commander, 3rd Air Force, Ramstein Air Base, Germany.

Prior to his current assignment, he served as the Deputy Chief of Staff for Strategic Deterrence and Nuclear Integration, Headquarters U.S. Air Force, the Pentagon, Arlington, Virginia.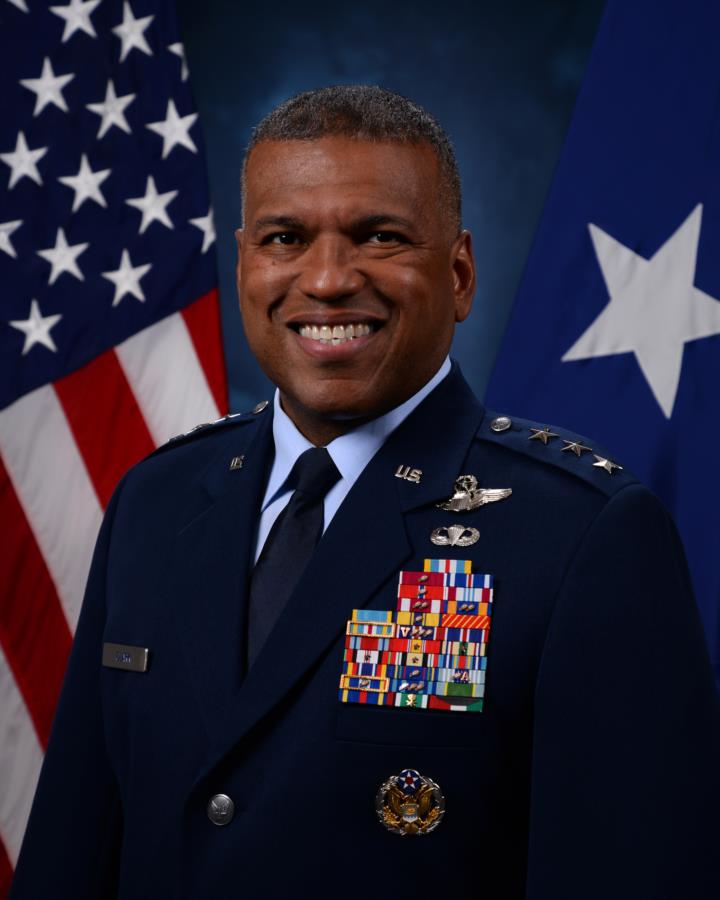 Lt. Gen Clark visited the Prep School on Monday to visit with Senior Leadership and a select few Cadet Candidates. The visit was to familiarize himself with the Prep School and its mission. While there, he had lunch with Prep School Commander, Col. Youderian, Chief MSgt. Watson and Prep School Cadet Candidates Baeza, Delacruz, Hill, Simpson, and Walters.
General Clark spoke briefly about his upbringing, why he wanted to go to the Academy and his motivation for staying in the Air Force. He asked each of the Prep School Cadet Candidates (CC's) why the chose the Prep School and what they want to do with their career. CC Baeza stated he wants to be a Thunderbird. CC Delacruz would like to be a Special Tactics Officer. CC Hill is not completely sure, but thinks she would like to go into a career with mathmatics or engineering. CC Simpson wants to go into Space Force and CC Waters would like to be a pilot.
The CC's asked questions of General Clark. A few questions were what are General Clark's priority for USAFA?. What is his plan for developing officers for Space Force? How important is diversity at USAFA/Prep School? Why did Clark apply to USAFA? General Clark answered each of their questions and stated his idea and plan for USAFA which helps the Prep School Cadet Candidates know what will be expected of them when they go to USAFA next year. General Clark was very interested in what the Prep School Missionand how they prepare CC's for the Academy.
General Clark concluded by thanking the Prep School Senior Staff and CC for taking the time to talk with him about the Prep School, its mission and what the CC are hoping to get from their experience at the Prep School and hopefully their time at USAFA.
Lt. General Clark, Superintendent USAFA
Col. Youderian, Prep School Commander CMsgt. Watson, Prep School
Prep School Cadet Candidates:
CC Baeza CC Delacruz
CC Hill CC Simpson
CC Walters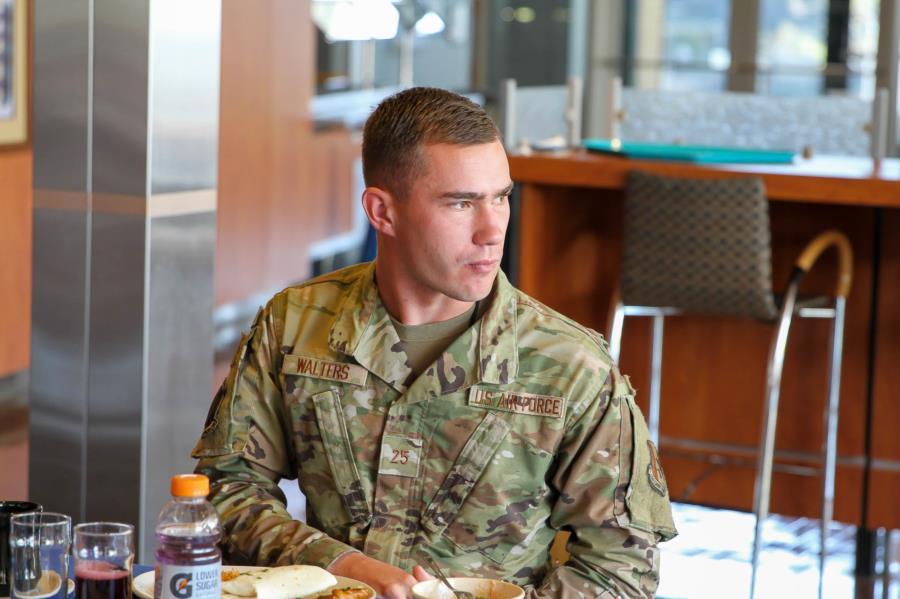 To view more photos, go to Classes > Prep School > Prep Life or click the link below.