Dean's Aces & A-Team Reception
The Dean's Aces Reception is held each semester to recognize Cadets with a 4.0 GPA in their academic and physical education classes.
In January, 14 of the 17 Cadets who received the Academic Ace List honors were recognized for their 2016 Fall semester Academic achievements by Brig. Gen. Andrew Armacost, the Dean of USAFA as well as other staff.
Brig. Gen. Armacost also recognized the Academic A-Team. 49 of 52 Cadets who finished the Fall semester with a 4.0 GPA only in academic courses were in attendance.
Each A-Team Class was brought up and recognized as a group.
A-Team Class of 2020
Congratulations to C4C Zachary Bailey, C4C Zachary Bradley, C4C Sequoia Chun, C4C John Connolly, C4C Christen Dahl, C4C Tricia Dang, C4C Katherine Emanuel, C4C Patrick Gresham, C4C Eric Hembling, C4C Jonathan Kordes, C4C Gordon McCulloh, C4C Jonathan Nicholson, C4c Katherine Scheibner, C4C Albert Thieu, C4C Karl-Erik Van Hegewald, C4C John Wirth and C4C Lucy Zimmerman.
A-Team Class of 2019
Congratulations to C3C Lucas Beissner, C3C James Brahm, C3C Nathaniel Enders, C3C Graden Gribble, C3C Wesley Jackson, C3C Kyle Leland, C3C Conan Maltz, C3C Ryan Olson, and C3C Ryan Ramseyer.
A-Team Class of 2018
Congratulations to C2C Daniel Barrett, C2C Connor Brown, C2C Katherine Burnham, C2C Jon Clegg, C2C Krystin Demsher, C2C Mitchell Embrey, C2C Faisal Fogle, C2C Michelle Ingle, C2C Isaac Koloditch, C2C Courtney Kunselman, C2C David Lee, C2C Todd Link, C2C John Potthoff, C2C Michael Rieker and C2C Ryan Silva.
A-Team Class of 2017
Congratulations to C1C Zachary Blanks, C1C Clayton Davis, C1C John Deaton, C1C Bethany Dorian, C1C Jonathan Earp-Pitkins, C1C Jeremy Jacobellis, C1C Jo Tan and C1C David Wagner.
The 14 Dean's ACES Cadet's that were in attendance were brought up on their own to be recognized. Each of the Cadets had a little bio read off about them when they came up to accept their certificate. Enjoy!
"Cadet Fourth Class Melissa Brunkal. Cadet Brunkal is on the USAFA triathlon team and is a big San Francisco Giants fan. She also loves the outdoors, from skiing, to backpacking to body surfing. It looks like she also excels at the indoor sport of academics as a first time Dean's Ace!"

"Cadet Fourth Class Isaiah Sanders. Cadet Sanders earned his Ace at the same time as competing on the IC football team and being a first semester 4 degree. Very impressive! When not tearing up the competition, he enjoys writing and reciting poetry as well as dancing!"


"Cadet Third Class John Blasingame. Cadet Blasingame has success in his blood as a relative of Winston Churchhill and now a first time Dean's Ace and Academy Scholar. He continues to make his ancestors proud by owning his own pun account on twitter."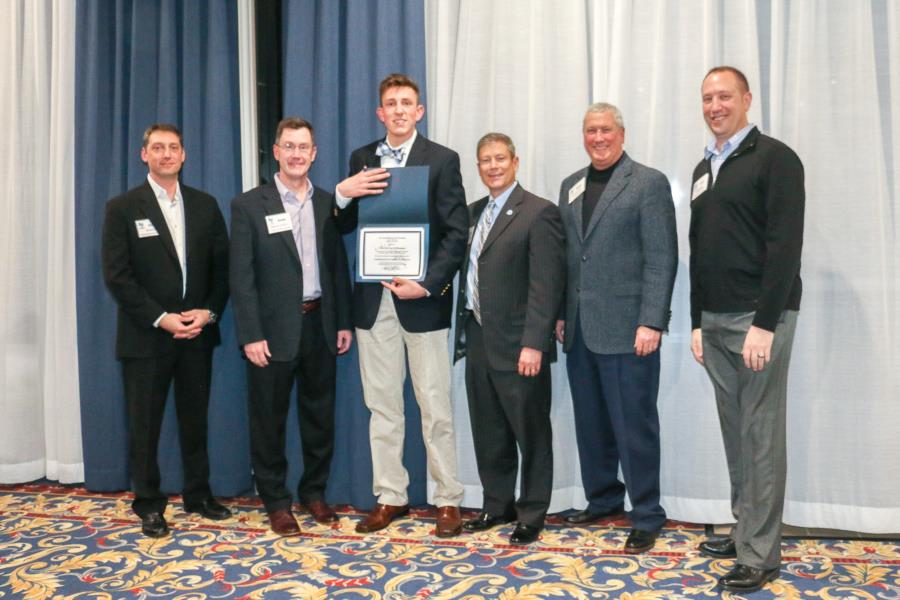 "Cadet Third Class Christopher Clark. Cadet Clark enjoys challenges, whether it is his studies in Astronautical Engineering and becoming a first time Ace or his off-roading unicycle hobby, because 2 tires is too easy. He is also involved in the OCF and God Chasers SPIRE groups."


"Cadet Third Class Preston Roche. Cadet Roche, a first time Dean's Ace, is an Academy scholar and a track and cross country intercollegiate athlete. He took full advantage of his summer leave by vagabonding through Scotland and Ireland."


"Cadet Third Class McKenzie Rosenthal. Cadet Rosenthall performance knocks it out of the park as a first time Dean's Ace and as a member of the club softball team. She is an Academy scholar that hails from a small town in Wisconsin that has a running 1926 Ford Model T convertible."


"Cadet Second Class Jackson Bednar. Cadet Bednar's success as a first time Ace does not extend to his penchant for injury as he has broken his nose three times. A man with two middle names, he is an economics major who dabbles in the art of disc jockeying."


"Cadet Second Class Noah Conrad. Cadet Conrad is a soaring IP, an Academy scholar, and a two time Ace! He's taking full advantage of the opportunities at the Academy by going to Germany this summer for two months and then doing a foreign exchange to Singapore in the Fall 2017 semester."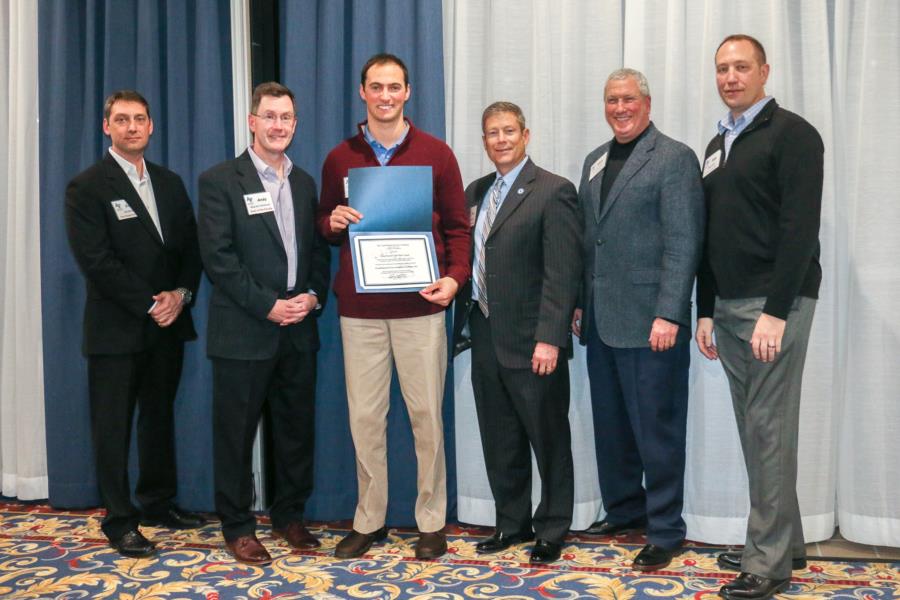 "Cadet Second Class Joseph Gebhart. Cadet Gebhart's many talents include a double jointed thumb, and being both an intercollegiate swimmer and an Academy scholar. Being a cadet at USAFA is a dream come true, as he had hoped to come here since being a 7th grader."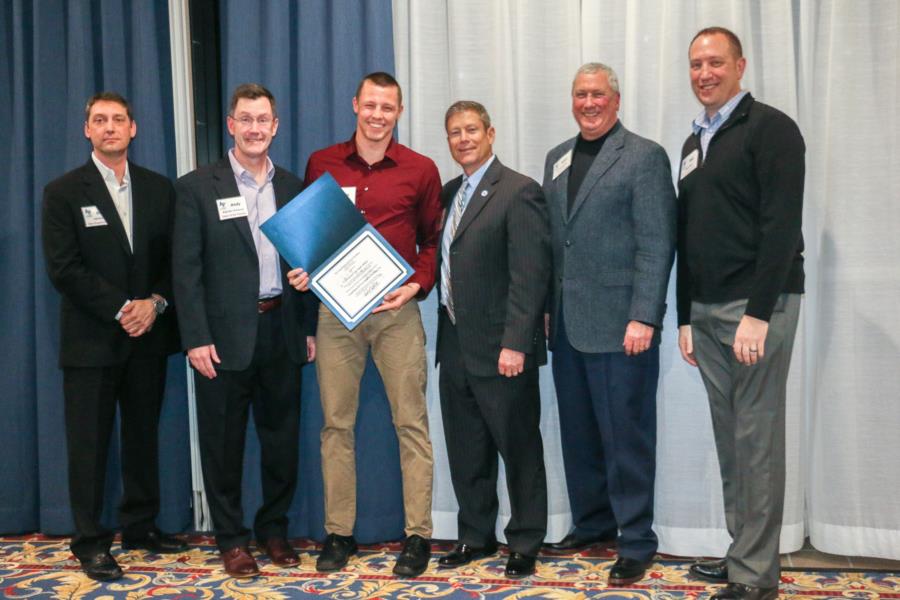 "Cadet Second Class Justin Graham. Cadet Graham has never drank soda in his life, but it looks like he hasn't needed it to stay awake in order to be successful as he is an Academy scholar and two time Ace! A intercollegiate baseball player, he hopes to someday have a farm of his own; maybe there will even be enough space for his own baseball field!"
"Cadet First Class Ryan Dau. Cadet Dau is not only an accomplished academic, but he is also an avid hockey player who has played junior hockey for four different teams and received a gold medal on the same rink where the Miracle on Ice occurred."

"Cadet First Class Brady Gartman. An Academy scholar and thrift shop aficionado who proudly owns primarily pre-owned clothes, Cadet Gartman is also a first time Ace. He'll be using his academic prowess to earn a Master's degree upon graduation as the department of economics and geosciences graduate studies program sponsoree for the class of 2017."

"Cadet First Class Alyssa Sedgwick. Cadet Sedgwick is an Academy scholar and first time Ace who enjoys travelling, whether it be to the presidential inauguration last week, or to China for a semester abroad in the Fall 2015 semester. She is excited to have just finished her graduate school applications that have been ongoing since April last year and looks forward to continuing her education after USAFA."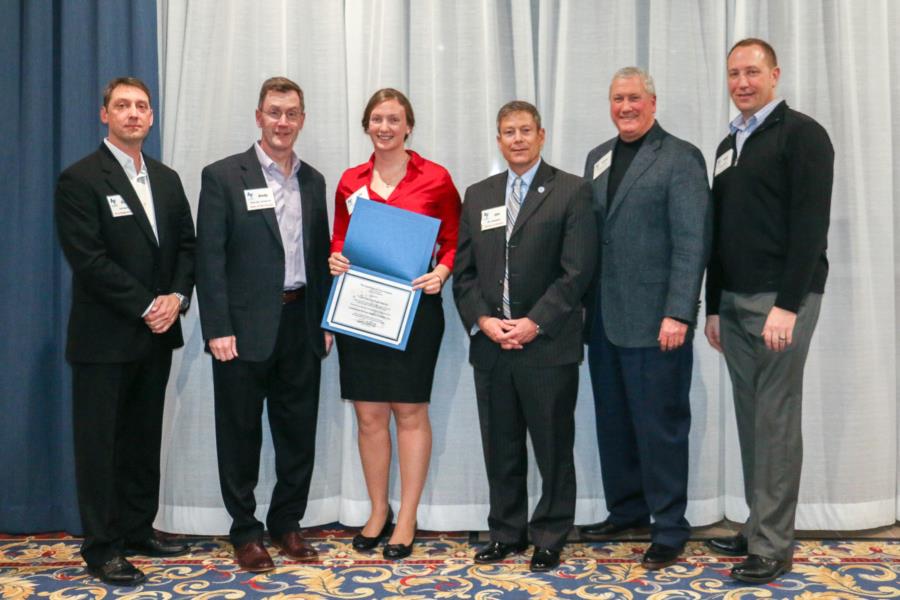 "Cadet First Class Young Wu. Cadet Wu's rapper name may be "money," but it could be argued that he may have a more profitable future in his major of Aeronautical Engineering, as he is a three time Dean's Ace and an Academy Scholar. He's also an avid skier, and enjoys the treacherous double black diamond runs."
C1C Casey Evans, C1C Hannah Hughes and C1C Evan Locke were also recognized as Dean's Aces for the 2016 Fall Semester but were not able to attend the Reception.

"The Dean's Aces list was inspired by the late Brig. Gen Robert McDemott, the first Dean of the Faculty at the Academy. The General, for whom the Academy's McDermott Library is named, is often referred to as the "father of modern military education" for his contributions to the Academy's mission of educating and developing leaders of character."
To view the pictures from the Dean's Aces and A-Team Reception; go to Galleries - Academics - Academic Studies. Or click the link below.