Sunday Supplement #3
Happy Sunday Families!
BCT is past the half way mark. USAFA Prep BMT is well underway now. That means all the USAFA summer training programs are in full tilt.
It was an action packed week for all the basics. We hope you have enjoyed our coverage and found lots of pictures to save. Hopefully they are of your kids and not someone else's. WebGuy advice. Look for their friends! Speaking of pictures. We have heard from a few families who have either not found their basic, or not found many pictures of them. We know how frustrating and concerning that can be. That being said, we have no way to locate individual basics. Our goal is to give you a window into the action and balance our coverage so evey squadron is covered about the same. There are lots of reasons why your basic may be missing. They could be injured. They could be at an appointment. They could be ill. They could also just be camera shy. Belive it or not, some just don't like their picture taken and avoid our photographers if they can. It happens.
Since part of the mission of the Association of Graduates is to promote heritage, we are starting off this blog entry with a heritage minute. Last week we talked about the history of Jacks Valley. Here is a short video we found on YouTube (author unknown) that still does a good job talking about why the crucible of BCT and the 4th class year is important. Of course the training has evolved over the years, but the purpose remains the same.
Most of you who are reading this blog are Doolie Parents. Your focus is on the here and now. You are counting the days to Acceptance and Parent's Weekend. That's as it should be. While you do that, we want to fast forward to provide some perspective. Take a look a the photo below.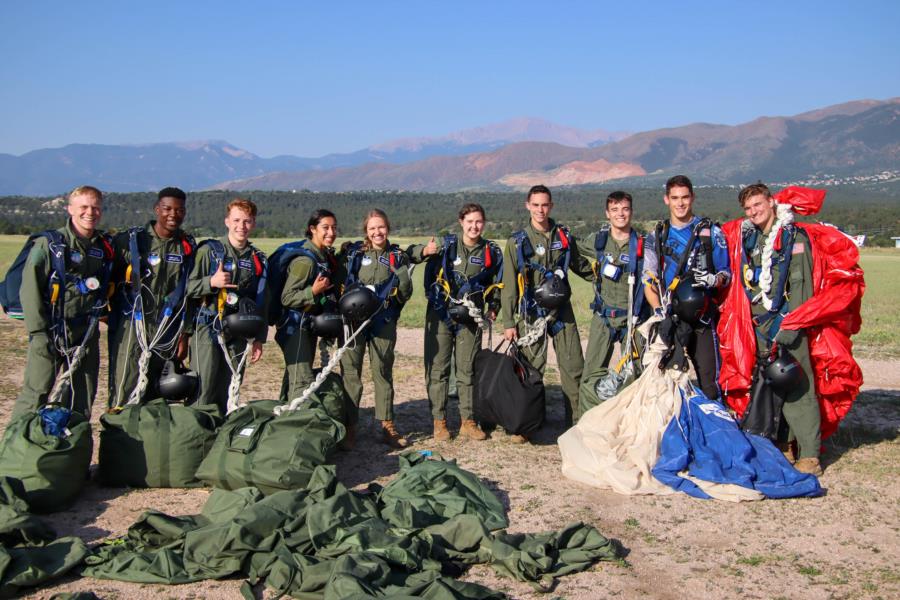 Look at all the confident, happy faces. Every person in this photo was in BCT last summer wearing a mask. They were doing exactly what the Class of 2025 is doing now. This will be your kids next summer. BCT will be a distant memory. They will be flying planes, & jumping out of them. BCT is an important right of passage, but it is just the first of many milestones along the way to graduation and beyond. There are so many awesome experiences ahead. Each one providing the foundation for the next. We are just getting started.
Now that we have looked back and also ahead, let's close this entry with the present.
That's is for this week. It's a wrap. See you next Sunday!