Bluebards present The Music Man
The Bluebards Theatre Troupe will perform Meredith Willson's The Music Man, directed by Lt Col Michelle Ruehl and C3C Julia Rochester on May 23rd, 26th, and 27th at Arnold Hall, USAFA. Special thanks from Lt Col Ruehl to the 5 months of hard work put into the production by assistant director C3C Julia Rochester, 34 cast members, 16 musicians and their leader C1C Claire Badger, their choreographers Joffre and Sarah, 14 RATTEX crew members, their set designer Jandy Viloria, their sound man Stan Sakamoto, the OIC Dr. Marc Napolitano, the Bluebards President C1C Katie Kohler, her husband Justin who built the Wells Fargo Wagon, the Falcon Theater Foundation, and the dedicated members of the community who come to watch the production.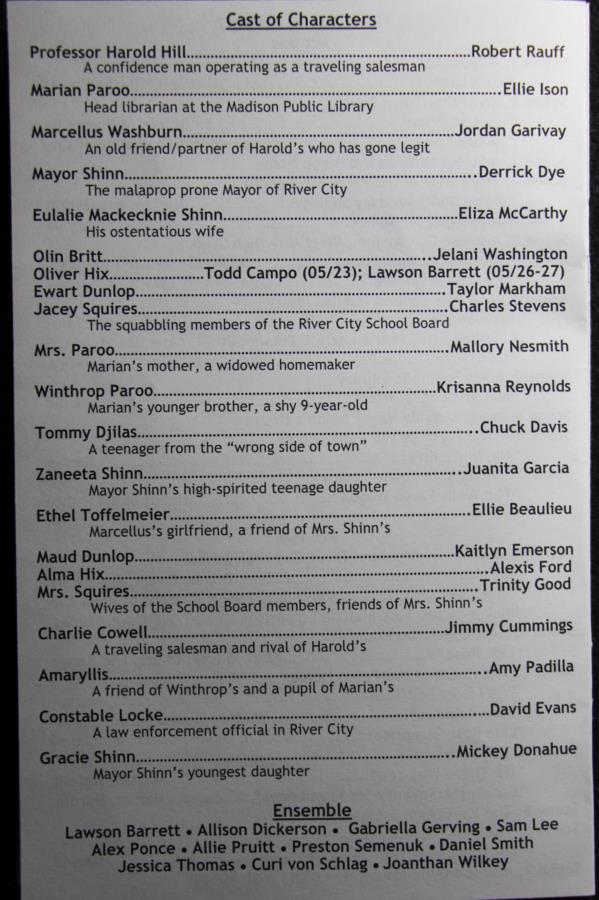 If you're in town come out to Arnold Hall to support the Bluebards Theatre Troupe accompanied by the Cadet Orchestra on May 23rd, 26th and 27th at 1900.
To view all the photos from the Dress Rehearsal, go to Galleries, Extracurricular > Cadet Clubs or click the link below.