Cadet Store Round 3 Demons
While the focus is mostly on Jacks Valley this week and there isn't much going on in the Cadet area that WebGuy can photograph, we were able to catch up to Demons making their way through the Cadet Store again.
According to our photographer, it did not look like every flight in Demons made it to the Cadet Store in the scheduled time.
There isn't much more we can blog about the Cadet Store so we will keep this short. We hope you are enjoying the glimpses of your Basic that these photos are hopefully providing, even if it is just at the Cadet Store.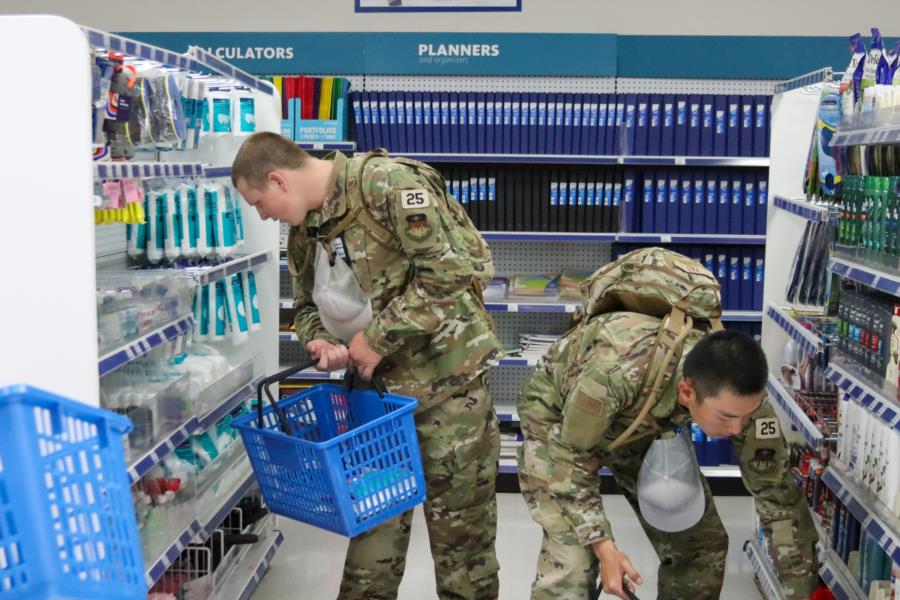 To view photos, go to CLASSES > 2025 > BCT-1. Select your squadron. Set photo order at the top of the page OLDEST to NEWEST. Then select your start page. Or you can click on the links below.
***Photo Order must be first set OLDEST to NEWEST for the links below to take you to the correct page.