Kentucky Night
The first ever Kentucky Night was held last weekend. There was around 60 cadets in attendance to enjoy the festivities. The state of Kentucky has 45 cadets attending USAFA. The theme for the night was "Derby" of course. The planning for this event started way back in October when their new President Tracy Shah took over. After seeing so many State nights at USAFA on WebGuy they decided to host their own evening. They had a wonderful committee of 10 people coming together to raise funds, find donations and came out to volunteer.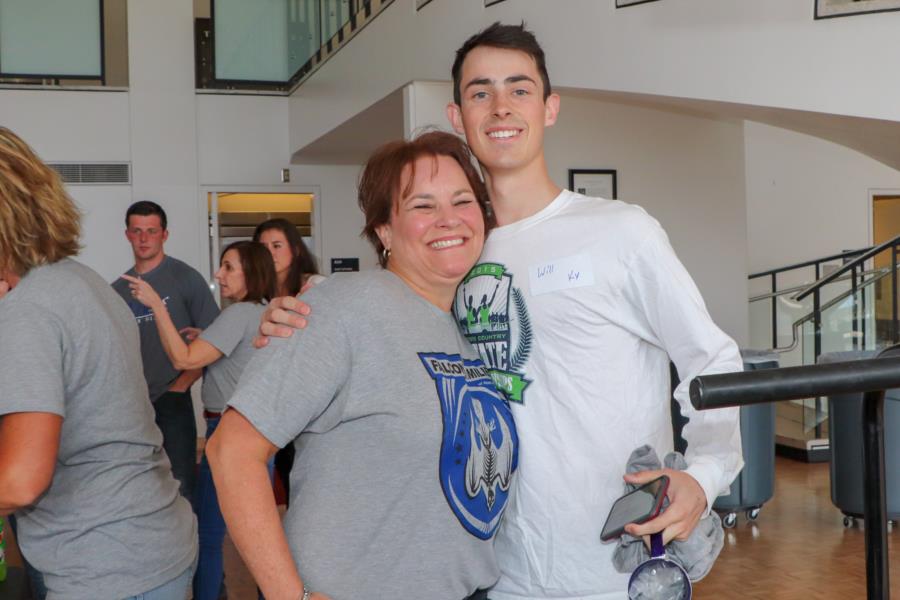 They catered local favorite Broken Bones BBQ with all the fixings. Carol's Creative Cakes donated cupcakes along with cookies donated by a KY baker. To go along with the baked goods Baskin Robbins donated ice cream.
They had numerous Kentucky based businesses that gave gifts that were manufactured or produced in Kentucky. Some were Ale 8 soda, duct tape, Kentucky coffee cups, post it notes, Kentucky beef sticks, chap sticks produced by soybean growers of Kentucky and soaps made from goat milk - yes goat milk!!
List of items that were given away or raffled off.
Apple Watch – Black 44 MM with Cellular
Nintendo Switch Package
Dres Headphones
Apple Air Pods
Epic Sports Package: Super Tune Kit, Live Free Socks, Sick Belt, Camo Goggle Cover
RayBan Aviator Sunglasses x2
$150 Boot Barn Gift Card
Love Your Melon Hat & Kentucky Socks x 4
Mophie Powercharger
AF Blanket with Go Baby Go Ornament & $10 Starbucks Gift Card
Y'all Bag Includes: Shirt, KY Ice Tray, 2 KY Glasses & T-shirt
Sephora Makeover
Kentucky Soaps and such basket
Raising Cane's Basket
Coles Popcorn Basket
Texas Road House Basket
Football Signed by Jacob Tamme
Jewelry Set
KY Starbucks Mug and Gift Card x 2
KY Starbucks Mug and Gift Card
Jen Barb Bracelet x2
Subway $15 Gift Card
Panera $25 Gift Card
WalMart $25 Gift Card x2
ProBuds Wireless earpods x2
My KY Heart sign & Ornament
Chick-Fil-A $25 Gift Card
Shop Local Kentucky T-Shirts
Sephora Favorites Pack
Thank You to their Generous Sponsors of Falcon Families of Kentucky
Kentucky Derby Night 2019
First Southern Bank of Stanford Highland Dental Arts Toyota of Somerset Southern States of Kentucky Stuart Powell Ford Deco Art Dr. Shea Lair DMD Andy & Paula Aicklen William & Mary Ashcock Atomic Gym of Stanford Farmers National Bank Gallenstein Companies Henry Gallenstein Keystone Financial Somerset MBL Medicare Solutions Liz Morgan Robert and Jeanna Sand Slusher Insurance Ginny & Greg Crowe Ale 8 – Winchester Baskin Robbins – Colorado Springs Berry International – Danville Bunches of Bows – Ft. Mitchell Creative Cakes – Colorado Springs Cheryl's Cookies Chick-Fil-A – Colorado Springs Coles Popcorn – Colorado Springs Corvette Museum – Bowling Green Eddie Montgomery Chipotle – Erlanger Four Generations Ice Cream – Stanford InterCO Energy Jacob Tamme Jiff Peanut Butter – Lexington JoMade Cookies – Ft. Mitchell Kentucky Beef Council Kentucky Farm Bureau Kentucky For Kentucky Kentucky Soaps & Such – Stanford Kentucky Soybean Association Kevin G. Loesch, OD, Alexandria LexMark, Lexington Marc Phelps - Ft. Mitchell My Old KY Chocolates – Lexington Post it Notes – Cynthiana Ruth Hunt Candies – Mt. Sterling Shop Local Kentucky – Lexington Turfway Park – Florence WalMart – Berea Yum Foundation – Louisville The Akins The Arnolds The Campbells The Hodges The Loesches The Shahs.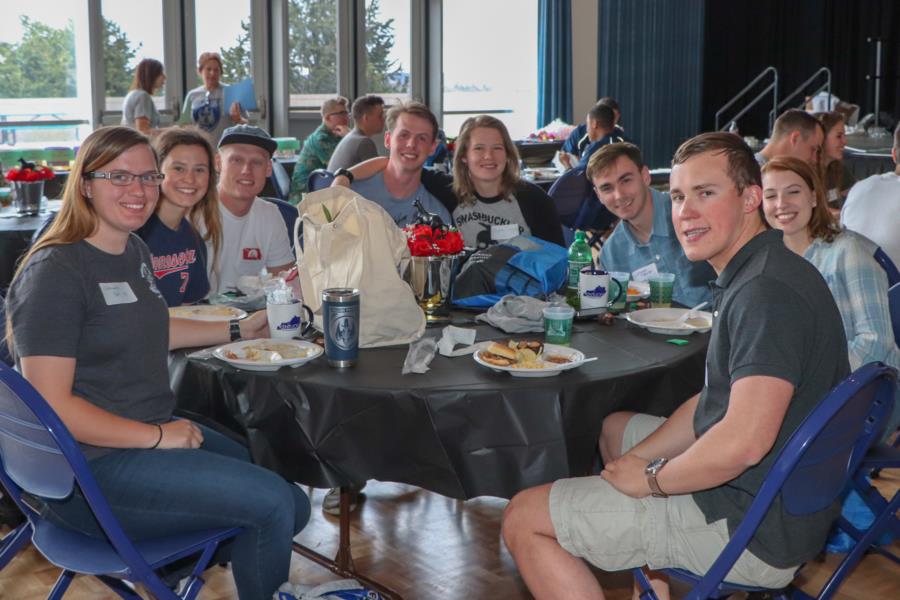 The Falcon Families of Kentucky are so grateful for the cadet's attendance. They wanted the cadets to please have their parents join their club (Falcon Families of Kentucky) --look for them on Facebook.
To view all of the photos from this event go to Galleries > Extracurricular > Special Events or click the link below.