Falconry Sculpture Presentation
This afternoon the Falconry Team was presented with a Sculpture by the DePaola Family.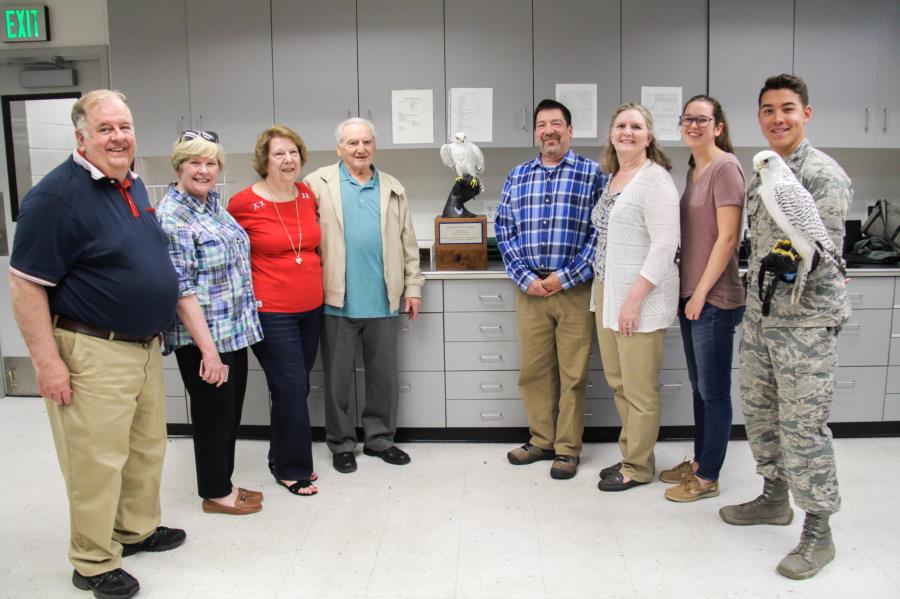 The Inscription reads;
CELEBRATING AURORA
Boehm Studios
Trenton, New Jersey
Edition Size 1; Artist's Proof 1
Dedicated to The United States Air Force Academy Class of 2018
Donated By The DePaola Family, Newtown, PA
What a beautiful gift to the Falconry Team! Aurora was equally fascinated by the Sculpture, she seemed to have a hard time keeping her eyes off of it. And she also gave us a few poses with it.
To view the rest of our glimpse into this Sculpture Presentation go to; Galleries - Extracurricular - Cadet Clubs. Or click the link below.