One week to the Class of 2024's I-Day
This summer will look a lot different than years past, but we are hoping to cover all aspects of Basic Cadet Training while still expecting the unexpected. As many of you already know, several of the upper class summer programs we usually cover such as ABL/EST and Summer Seminar Cadre have been cancelled.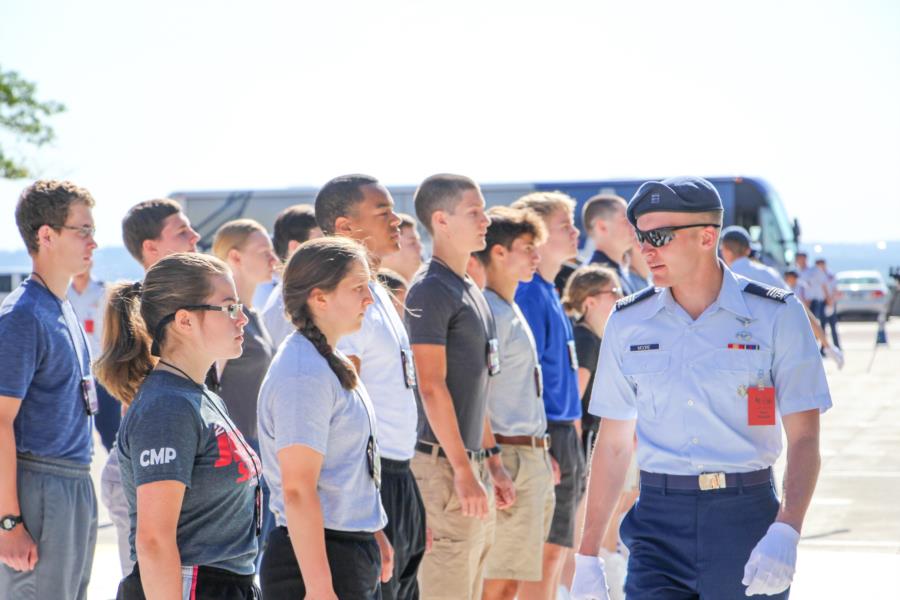 We are currently covering Powered Flight, Soaring, Jump and possibly Unmanned Aircraft Systems (UAS) and will continue to cover them all summer as permitted. As our schedule begins to populate and we start to cover events we will keep you all posted as much as we can. On days we aren't covering events we plan to provide heritage information and fun facts about USAFA along with other graduate experiences that we can share to boost your information and knowledge about the journey your cadet may experience.
A quick note of advice, if your appointee and cadet is still at home, you may want to take a photo of them with a ball cap and face covering on so you have a better idea of how to spot them when they are out in a group.
Stayed tuned for more updates, photos and upcoming events!