Final Weekly Review: Aug. 1 - 6
The major event from this past week was Acceptance Day on Friday, Aug. 5. According to the Association of Graduates (AOG) Facebook page, The Class of 2026 — No Quit, All Grit — was accepted into the Cadet Wing at the Acceptance Day Parade.
The top basics from each squadron also received copies of Contrails from members of their Legacy Class, the Class of 1976.
Family and friends attended the ceremony, as the Basic Cadets officially finished Basic Cadet Training and became members of the Cadet Wing. The newest members of the wing received their shoulder boards and had free time to enjoy any visitors in the crowd.
Welcome to the Long Blue Line, Class of 2026!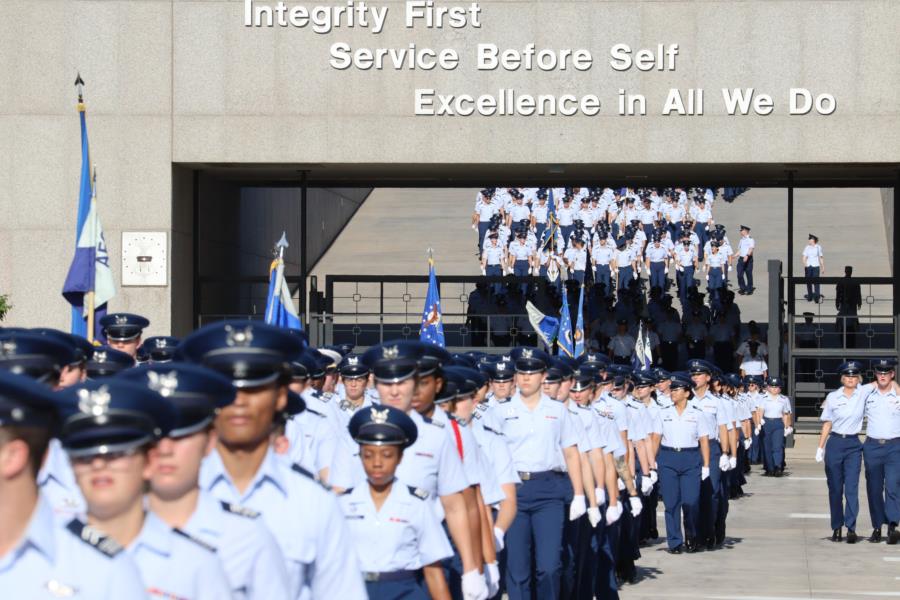 This concludes WebGuy's coverage of the summer. The academic year begins next week!
WebGuy would like to thank all the parents who sent us snacks and other gifts over the summer. We greatly appreciate your support. We could not have accomplished everything we accomplished this summer without you!
Please enjoy these bonus photos from Acceptance Day. These photos were taken by the AOG communications team. To view photos, go to CLASSES > 2026 > Acceptance Day. Sort order must be first set to OLDEST to NEWEST. Photos begin on page 167.