Back 2 School Bash
The first ever Back 2 School Bash was held last week by Cadet Entertainment down in the Arnold Hall Ballroom. The turnout was tremendous and CE plans on making this a bi-annual event after the holidays and at the end of August.
The cadets lined up for registration to get food and raffle tickets. There were numerous food trucks to pick from.
For entertainment there was DJ Shield and a dance floor, a corn hole tournament, and a mechanical bull for those who were daring enough to try it out. CE held raffles thorough out the evening with various prizes that included a mini fridge for a lucky cadet's room.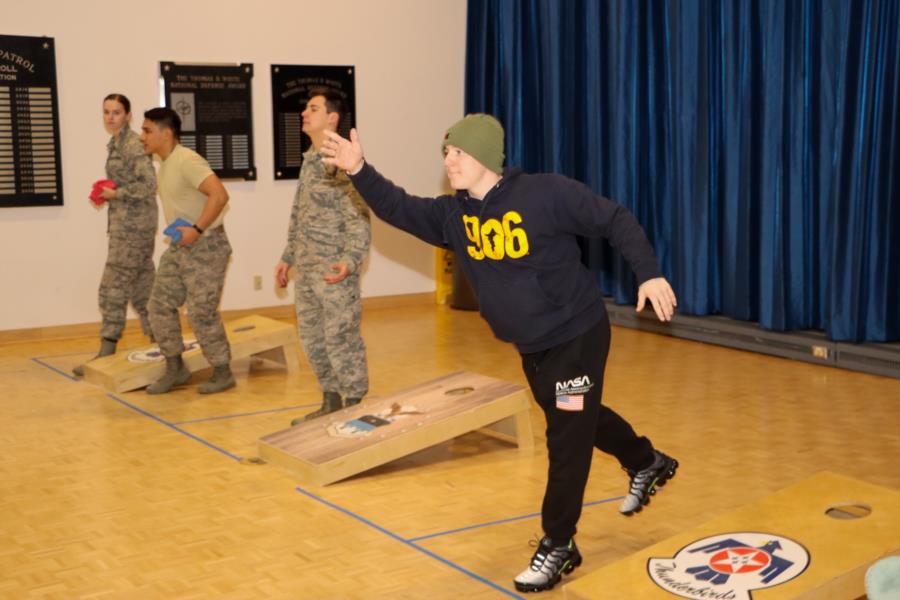 To view all the pictures from this event, go to Galleries > Extracurricular > Cadet life or click on the link below.