Majors' Night Fall 2022
Majors' Night offers undeclared third and fourth-class cadets the opportunity to meet with department representatives to learn about the 30 majors and 18 minors available at USAFA. Cadets must declare a major by October of their third semester.
Tables were set up on the second floor of Fairchild Hall. Each table displayed information about majors and minors. Cadets were not required to declare a major during Majors' Night, however, the event gave cadets the opportunity to make an informed choice.
To learn more about the majors and minors offered at USAFA, visit the USAFA website.
In addition to providing information about majors and minors, the Academic Success Center (ASC) was present at Majors' Night. The ASC supports and encourages academic excellence in all cadets through faculty-led, personalized instruction that advances critical thinking, STEM and communication literacy, and study strategies. The ASC also inspires cadets to pursue graduate education and become life-long learners.
To learn more about the ASC, visit their website.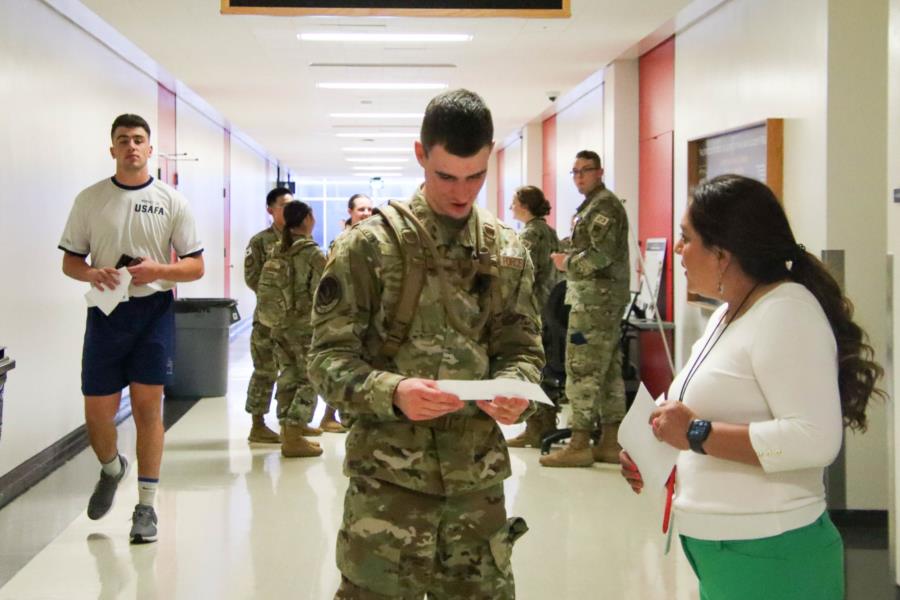 To view photos from Majors' Night, go to GALLERIES > Academics > Academic Studies. Photos begin on page 1. You can also click the link below to access photos: