Ring Dance Class of 2023
Despite the winter storm, the class of 2023 received their class rings last evening. The event featured a formal dinner at Mitchell Hall and a dance within the Arnold Hall Ballroom. Attendees were required to wear formal attire. Cadets and their dates braved the cold Colorado weather to attend the big event.
This celebration is exclusively for two-degree cadets, before the second-class cadets become first-class cadets, and is where they receive their class rings and unveil the class crest. Designed by each class, one side of the ring bears the Academy crest, while the other side bears the class crest, which always includes elements from the Class of 1959's crest: the class number, the class year, the Polaris star, and the eagle.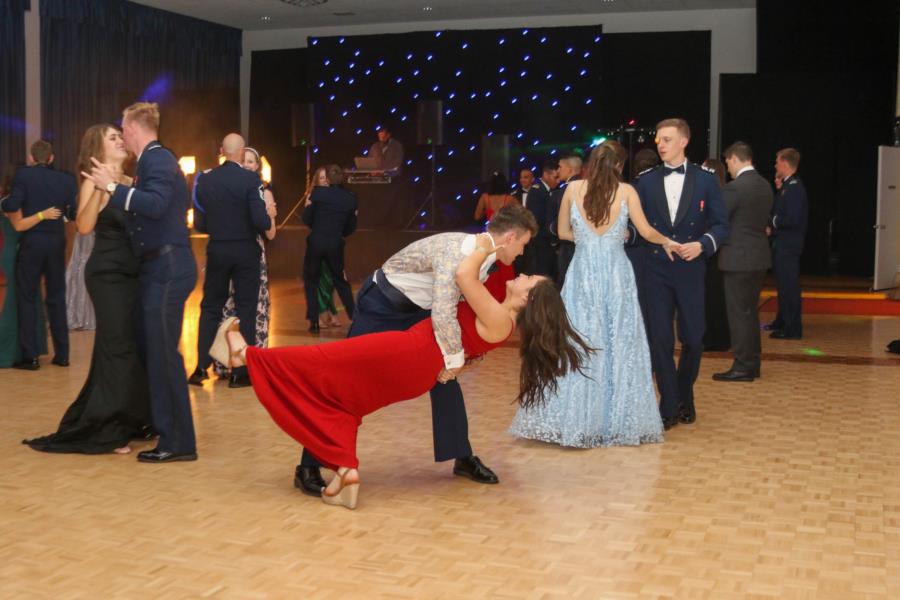 During the cadet's first class year, the ring is worn with the class crest facing the wearer; following graduation, the ring is turned so that the class crest faces out. The USAFA ring is distinctive for being white gold instead of the yellow gold used at the other academies.
The Association of Graduates (AOG) accepts rings of deceased graduates, which are melted down to form an ingot of white gold from which a portion of all future rings are made. Both the AOG and the USAFA Library maintain displays of class rings.
To view photos of the Ring Dance class of 2023 event, go to CLASSES > 2023 > Ring Dining In. Set your sort order from Oldest to Newest. Photos begin on page 1. You can also click on the link below to access the photos: