AFT Basic Squadrons C-H
The Cobras, Demons, Executioners, Flying Tigers, Guts and Hellcats were up early this morning to take their first AFT (Aerobic Fitness Test).
The AFT (Aerobic Fitness Test) was outside on the road north of the Cadet Gymnasium and went around the outdoor football practice field. The test is a 1.5-mile run, which for this course was twice there and back.
The AFT is scored as follows:
Event

Men

Women

Mean

Max

Mean

Max

1.5-Mile Run

11:15

7:45

13:31

8:55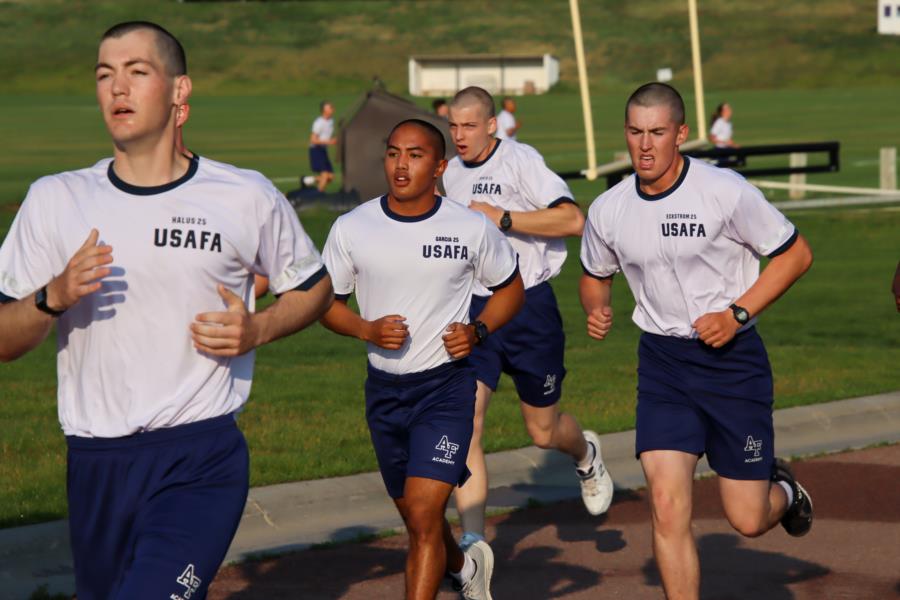 The squadrons could not be separated because they went as they came down to the athletic fields. The order should be relative C-H. There were two photographers with almost the same groupings. So if you find your cadet in the top 20% of the first reel, you should be able to find them in that same 20% in the 2nd reel.
To view all these photos, go to, CLASSES > 2025 > BCT PFT/AFT, as always to find the link below, set your photo sort to OLDEST to NEWEST.