PT for Squadrons A-D
PT continued for Aggressors, Barbarians, Cobras and Demons today on the Outdoor Courts and Track. The other four squadons were doing the Phyiscal Fitness Test (PFT) at the Indoor Track this morning.
Class of 2025 Motto: Never Quit, Never Settle
All Squadrons should have rotated between the four locations, Middle and Lower Athletic Fields, Outdoor Track, and Outdoor Court. After a week of PT, the basic cadets are getting into shape and adjusting to the higher altitude. The higher altitude definitely affects the performance for those not used to the lack of oxygen. Thankfully they have all done well and are adapting.
Outdoor Track: Cobras and Demons- Stretching, pull-ups, sit-ups, knee highs, and burpees were just a few of the exercises the basic cadets performed at the outdoor track.
Outdoor Courts: Aggressors and Barbarians- stretches, push-ups, low hurdle jumps, and sprints were a few of the exercises performed today.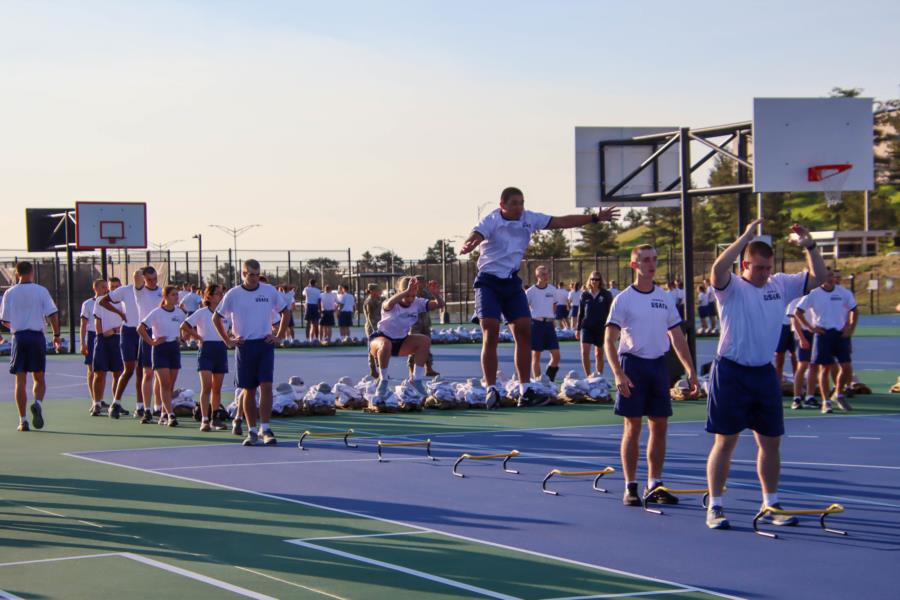 To view photos from today's Physical Training, go to CLASSES > 2025 > BCT-1. Select ALL. At the top of the page, make sure your Sort Photos is set OLDEST to NEWEST. Select your start page. Or you can click the link below.
* Photo Order must be set OLDEST to NEWEST for the links below to take you to the correct start page.
Outdoor Track pgs. 790-808 Cobras and Demons
Outdoor Court pgs. 808 (bottom of the page)-834 Aggressors and Barbarians