Field Day Is Here!
Field Day is Here! Can you believe it's only been 16 days since I-Day?!
Class of 2022 "Strength in Sacrifice"
As we mentioned in yesterday's blog "Intro to Field Day", Field Day is the culminating event for BCT 1 otherwise known as Beast 1. The Squadrons compete against one another during field day in order to earn the title of "BCT 1 Field Day Champions".
The squads compete in 8 events: Distance Run, Dodgeball, Steeple Chase, Warrior Relay, Log Relay and both Male and Female Tug Of War.
Our WebTeam has fun every year catching all of your Basics during this eventful day. They get to show what true teamwork is while competing hard against other squadrons. Instilling within themselves the Warrior Ethos brought out by physical competition and the will to win in the pursuit of excellence.
Here we go with the event winners:
DISTANCE RUN: Aggressors
DODGEBALL: Barbarians
STEEPLE CHASE: Hellcats
WARRIOR RELAY: Fly Tigers
LOG RELAY: Flying Tigers
SPRINT RELAY: Flying Tigers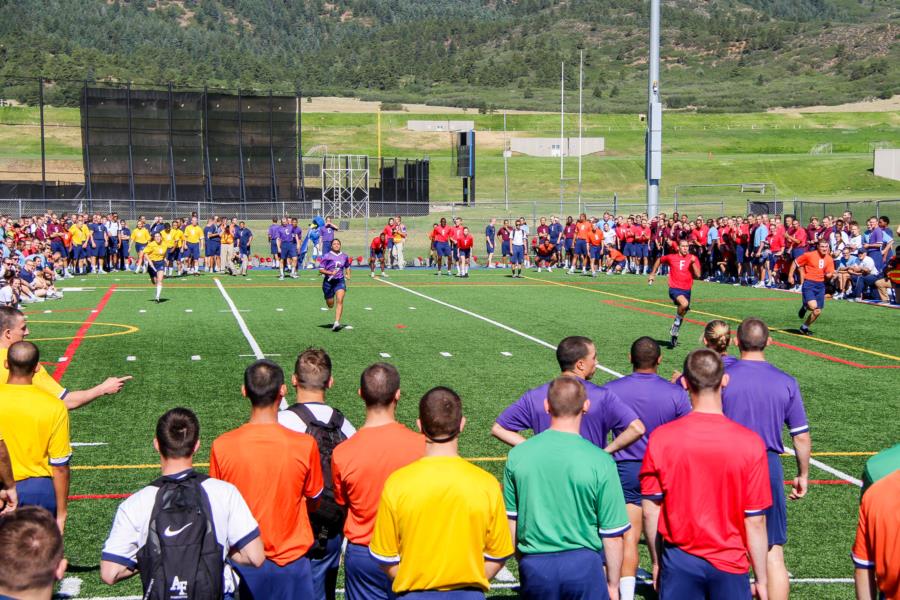 FEMALE TUG OF WAR: Flying Tigers
MALE TUG OF WAR: Cobras
And this years OVER ALL WINNER is... FLYING TIGERS!!
Congratulations to the Flying Tigers!
After the Closing Ceremonies, the Basics marched back up to their dorms, cleaned up, and headed to Noon Meal Formation for lunch.
If you haven't already, go check out our BCT Cadre folder on the 2022 Class page, we have been uploading pictures each week of the Cadre during BCT 1 and will continue with the BCT 2 Cadre!
Our coverage of Field Day will have it's own Gallery on the 2022 Class page! We did not separate by Squadron because they were blended together today.
We appreciate your patience while waiting for today's coverage to be edited. We will be sending out an alert later, when the pictures are uploaded from the Field Day activities for your viewing pleasure!