2020 Commitment Dinner
ommitment Dinner was this evening.
With the return of the Cadet Wing to the Academy this week it has sure been a busy week so far. The Academy had their Acceptance Day Parade yesterday morning where the Class of 2022 gave their oath and were brought into the Cadet Wing. Then, this evening, the Class of 2020 had their Commitment Dinner!
This is a very important moment for the Class of 2020. This return begins their commitment to serve time in the active duty Air Force, as well as the financial or active duty "commitment" for their education if they depart the Academy prior to graduation. We were graced by twenty-two 1970 Legacy Class members including the 2020's Commitment Dinner Guest Speaker for the evening General Gregory "Speedy" Martin . The Commandant of Cadets Brig. Gen. Kristin Goodwin recited the Oath of Office with the class of 2020 as well as the closing remarks.
** Update: The 2020 Commitment Dinner video has been added**
Enjoy the video of Commitment Dinner below!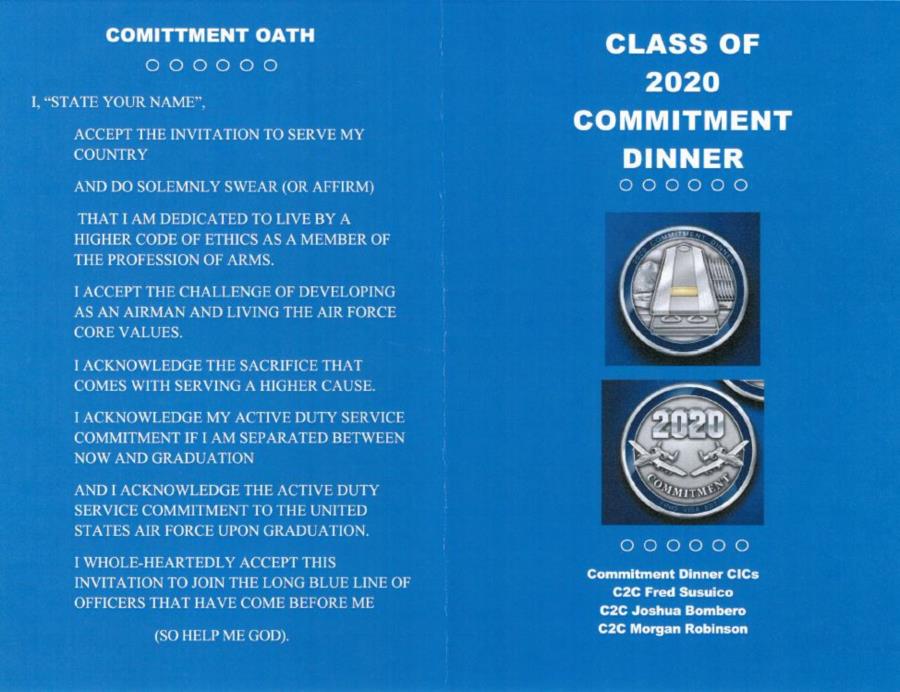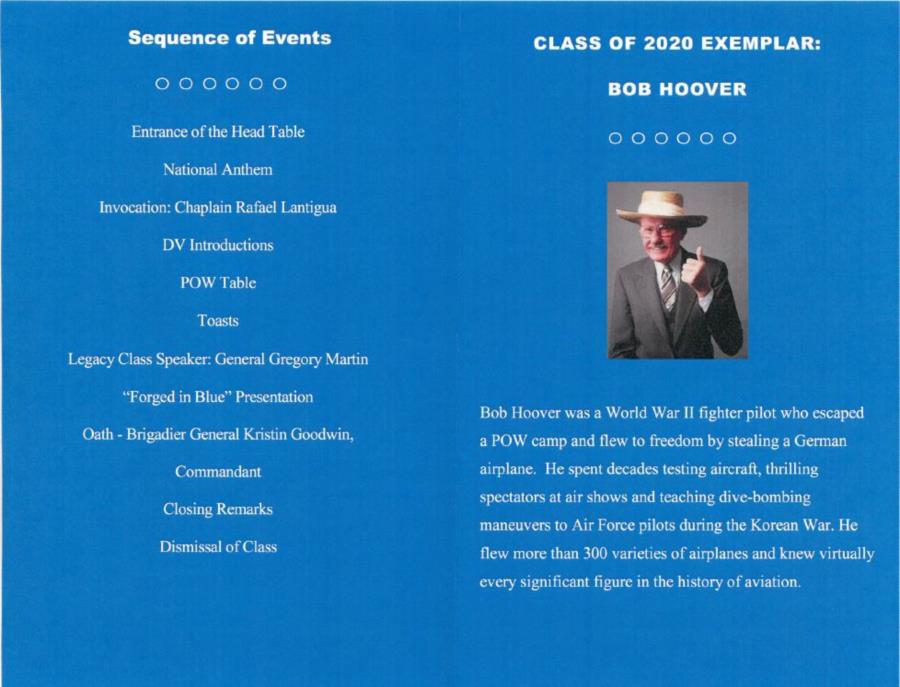 Congratulations and enjoy!
To view the rest of the evenings pictures go to Classes - 2020 - Commitment Dinner. Or click the link below.