Wednesday Fountain Jumps
Is it Wednesday already? Seniors are almost done with finals week and WebGuy was there to capture some of the fountain jumps for those that finished their last final Wednesday. Thankfully the weather was better today with the sun partially out and warmer temperatures and the firsties took full advantage of the nice weather!
Fountain jumps have been a tradition since the first class graduated in 1959. Over the past 30 years the garden has been modified, changing the design and function. The grades have been changed with the fountains and pools having been back-filled, no fountain jumps possible, and the landscape elements changed eliminating the original design intent. Sometime between 1998-2000 a fountain on either end of the Air Garden was added and the tradition of fountains jumps resumed. Who knew they could be so much fun!!!
The Air Garden and Fountains have been under construction this past year. The goal of the redesign was to capture the original garden character, designed by Dan Kiley, while introducing new fountain pool details, modern water-wise plants, updated materials and enhanced irrigation design. Below is a photo rendering of the USAFA Air Garden Design by Thomas + Thomas
Thankfully the project is far enough along that some of the pools are completed and were filled so the Firsties could do the traditional fountain jump after their last final.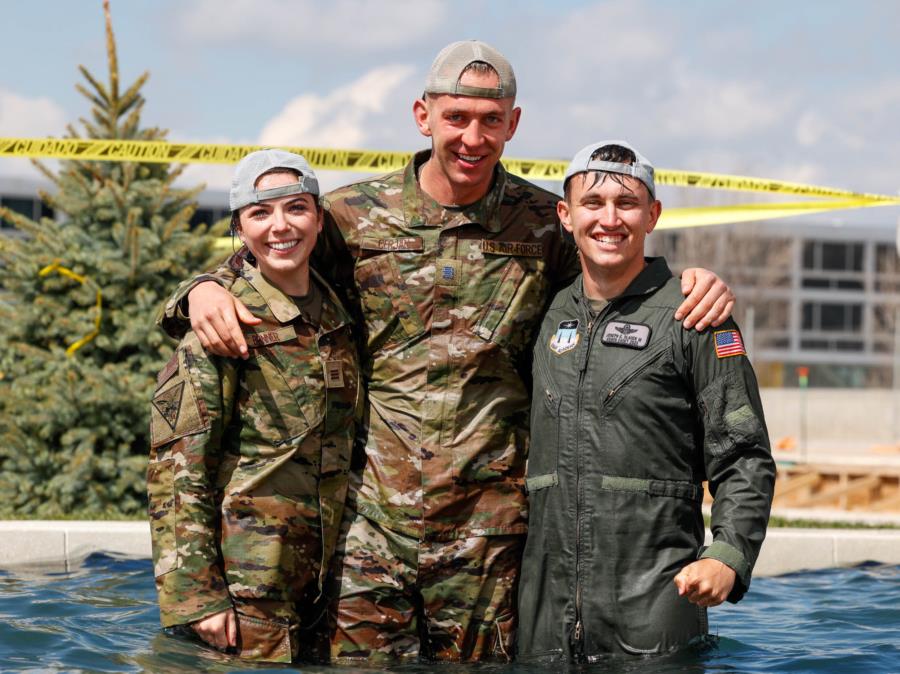 This is a time to celebrate with friends the completion of their academic career as a USAFA cadet and to look forward to graduation in a few weeks. Job well done Firsties!!!
To enjoy the photos from Wednesday's fountain jumps, go to Galleries > Extracurricular > Graduation Week. Set photo order OLDEST to NEWEST. Select start page (66-95) or click on the link below.
Wednesday Fountain Jumps 2021 - Fountain Jumps Wednesday