Texas Night
The Academy celebrated Texas night last Tuesday with the help of the Texas Parent Clubs!
They expected close to 1200 Cadets, so they started preparing on Monday afternoon by smoking over 1300 pounds of brisket, pork and sausage! Scroll down for some of the highlights of the evening.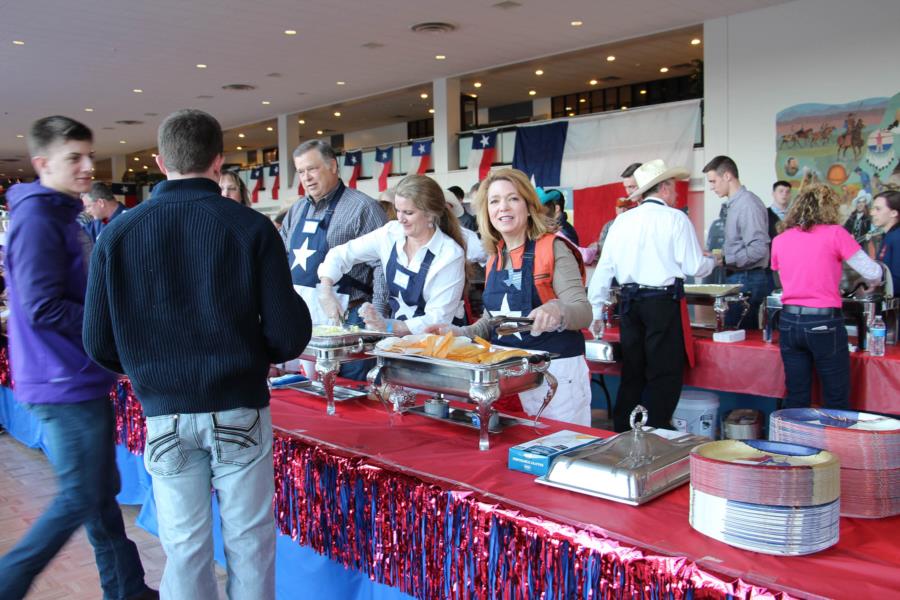 So many great foods to choose from!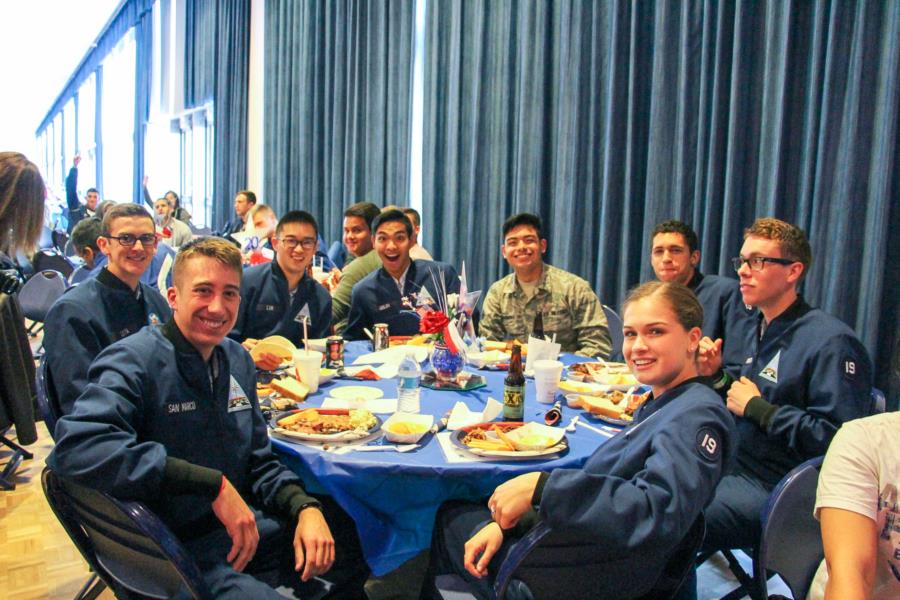 Their table for dessert treats was amazing too!
It was a packed house! Everyone was having a great time. The music was constantly going and food was being served non-stop.
To view the rest of the pictures taken during Texas Night go to Galleries - Extracurricular - Special Events. Or click the link below.