Summer of 2019 (BCT for 2023) Wrap Up
Admin note: no new pictures today.
June seems so far away doesn't it? For most of the WebTeam, we don't even know what day it is anymore, between Summer Programs which started early June, BCT, Prep BMT, and what seems like everything in between! Oh and some of us still do other things besides WebGuy, not that we have that much time to do them!
So we thought we'd go back through the summer so you can remember the good old days.
The first few pictures are things from the first 48 hours can you believe it!
They arrived at the airport (with or without you!)
They met at an Ice Cream Social (they look so carefree and stylish!)
You brought them to the Field House
You said your goodbyes and then the fun of BCT began for them!
They met the Footprints
They changed their hair style (some unwillingly)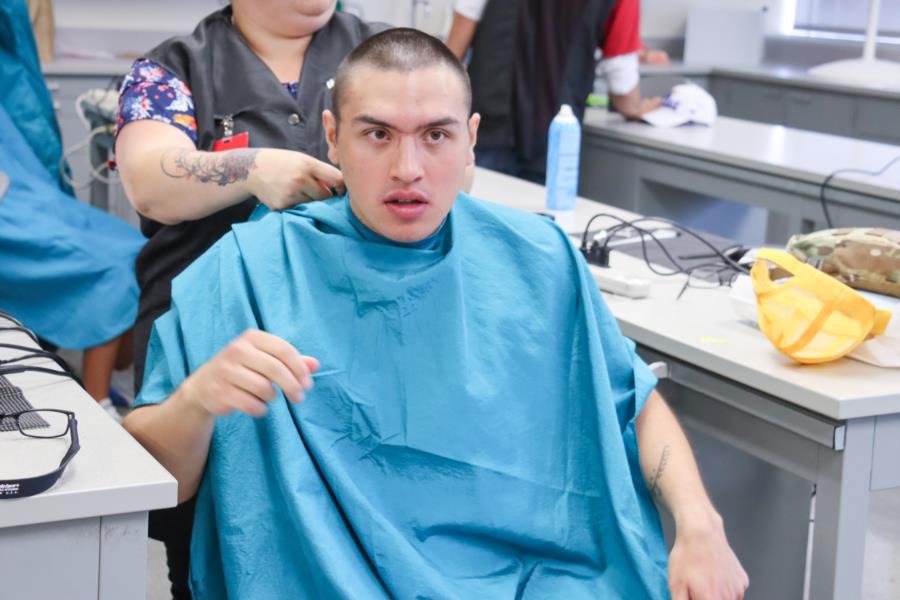 And drastically changed clothes!
Then came Tuesday, many of you stayed, they took an Oath.
Then started the series of days that were similar. We covered a lot of Drill, Marching and Intramurals! There were a few fun days with the CSAR demo and Airmanship demos as well! Field Day was held, they attended the Rodeo and BCT 2 began. We almost forgot, they got a day out and hopefully called home inbetween naps!
Then one day in July they marched out to Jacks Valley.
(Any of you remember all the knowledge we shared with you? Just checking, there's a quiz on A Day!)
The courses started. All squadrons conquered the Assault Course, the Obstacle Course, the Confidence Course, LRC, CATM, CBRNE and more!
It's not over in Jacks til they march out! However, A Day is just around the corner, they'll have their phones back and the struggles of the summer of having to rely on WebGuy soley will be gone! So, before that hustle and bustle, we just wanted to say Thank You! We love what we do, this summer we got back to our roots of educating, along with telling a story with pictures and we appreciate you tagging along.
Til tomorrow!
The WebTeam