Heritage Day - Aggressors and Barbarians
The Basics entered Doolittle Hall where they had a short briefing from Ret. Gen Mike Gould '76, CEO of US Air Force Academy AOG & Foundation, and Dr. Max Miller, a 1959 graduate talked about the Challenge Bridge. The Basics were given a brief history of the Academy, the Heritage of the Air Force, and of the 'Long Blue Line' they will soon become a part of.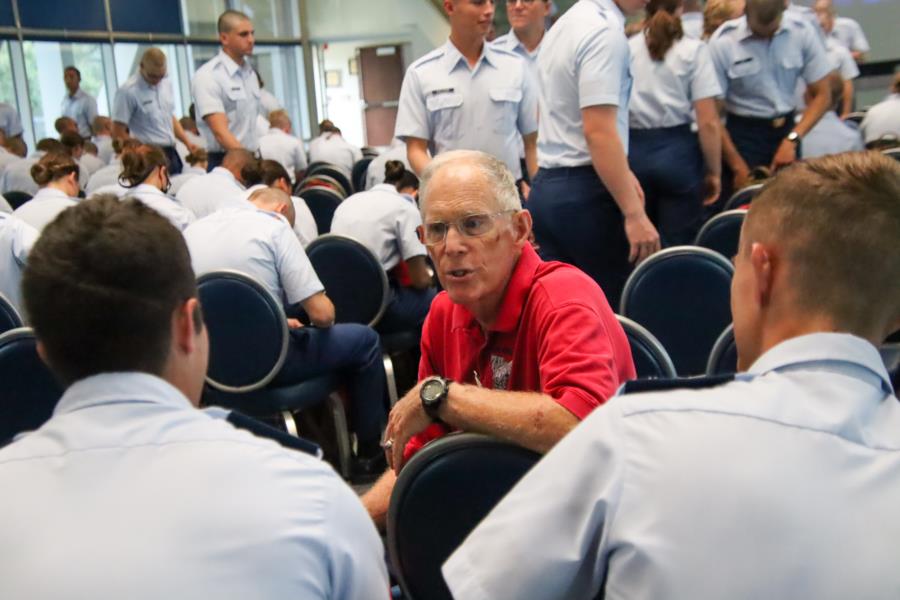 They were then invited to go outside and meet with members of the Class of 1959 who issued their challenge to them and escorted them across the bridge for their first picture as the newest class to enter the academy.
Basics left with the knowledge of USAFA history, a better understanding of the career they will soon be entering, and what will be expected of them at the Academy and in the military. They gained knowledge from graduates and know that they are welcomed in the Long Blue Line.
To view photos, go to CLASSES > 2026 > BCT-1>ALL. Sort order must be first set to OLDEST to NEWEST. Photos are from pages 1198 - 1234
You can also view photos at the link below: