Polaris Warrior
Polaris Warrior is a military competition pitting the Cadet squadrons against each other, this Cadet Wing-wide event started back in 2012 and has since been a chance for Cadets to show what they've learned over the Academic Year in all of the skill areas they've been training in.
The Polaris Warrior competition featured events themed around skills cadets may need in deployed environments after they graduate. Categories included firing, self-aid and buddy care, land navigation, obstacle course, and others. The Academy wants to present the Cadets with experiences that are uncommon to their traditional training in order to provide them with an insight into a life of a combat oriented profession.
Because of the weather, we were only able to get to several of the events. The events we attended were the Firemen's Challenge, MSS Exercise, Cyber Course and the Ropes Course.
Firemen's Challenge
MSS Exercise
Cyber Course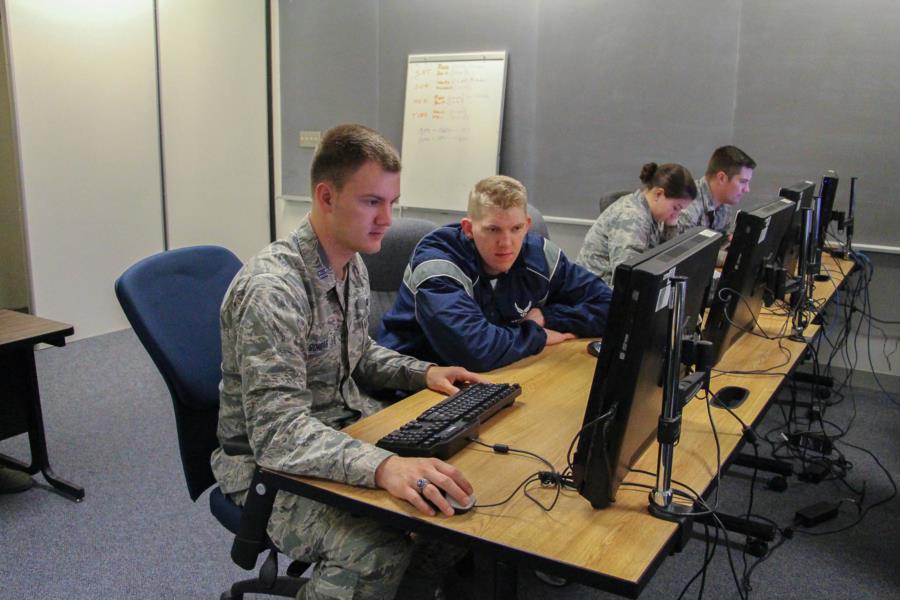 Ropes Course
To view the rest of the pictures taken during our coverage of Polaris Warrior, go to Galleries - Military Training - Polaris Warrior. Or click the link below.