Utah Night
The Air Force Academy welcomed the USAFA Parent's Club for their 3rd annual Utah Night. This year's theme was "The Great Outdoors" and what better thing to do outdoors than BBQ. The BBQ dinner was catered by Colorado Springs local Bird Dog BBQ.
The state of Utah has 50 cadets and each one was encouraged to bring a guest to enjoy the evening. Six Utah parents made the trip to USAFA to help put on the event. There were many others behind the scenes that helped with planning and fundraising.
Bird Dog BBQ catered the event and served BBQ with all the fixings.
Many thanks to their sponsors for the event: Daily Nutrition Services, Utah Farm Bureau, Combs Family (Alumni), various dental offices in the Southern Utah St George area, Neils Fugal Sons Company and numerous Utah Parents.
Each Utah cadet received a gift bag containing a Utah shirt from Order Up Clothing, AF Tumbler, famous Utah Red Rooster popcorn, Granny Smith cookies. Prizes given away were Airpods, Airline Gift Certificates (Delta and Southwest) Restaurant Gift Cards for the local Colorado Springs area, Overdrive Go Kart gift certificate, Movie gift packs, and Outdoor Gear.
Each graduating senior received a special Senior gift from the Utah Parents club, a challenge coin box.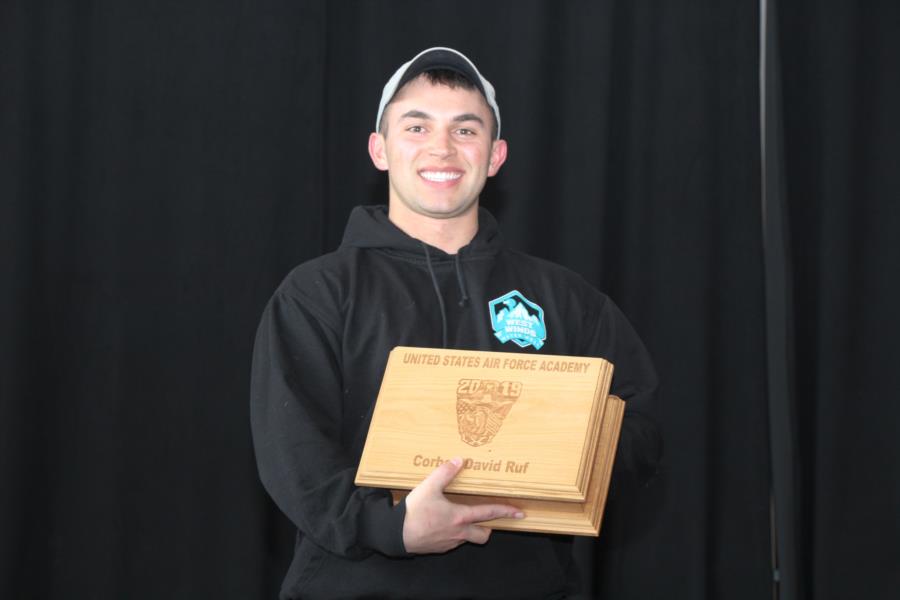 Hearing about all the great state nights being held at USAFA the parents wanted to bring the same excitement to their Utah cadets.
To view the rest of the pictures, go to: Galleries > Extracurricular > Special Events or click the link below.