Welcome to the Wing!
On a hot Tuesday morning, 2023 was welcomed into the Wing by 2020, 2022, and 2021 now becoming the gold class on the hill.
The Legacy Class of 1973 was in attendence and handed out contrails to the top 8 basics, one from each squadron. Lt. Gen. (Ret) John Regni, former Superintdent of USAFA provided the very entertaining keynote speech.
You can find the stream from this morning's parade at the U.S. Air Force Academy Facebook Page.
We want to thank you all for coming out and supporting your basic and the Class of 2023. As we transition into the academic year our blog and photos will become less frequent due to events that we can cover. The cadets will be in classes most of the time now. Our coverage will consist of major events, airfield activities, intramurals, state nights, clubs and athletic events. We will continue to work with Public Affairs to get you the best coverage that we can. It was a wonderful summer and we look forward to the academic year.
The WebTeam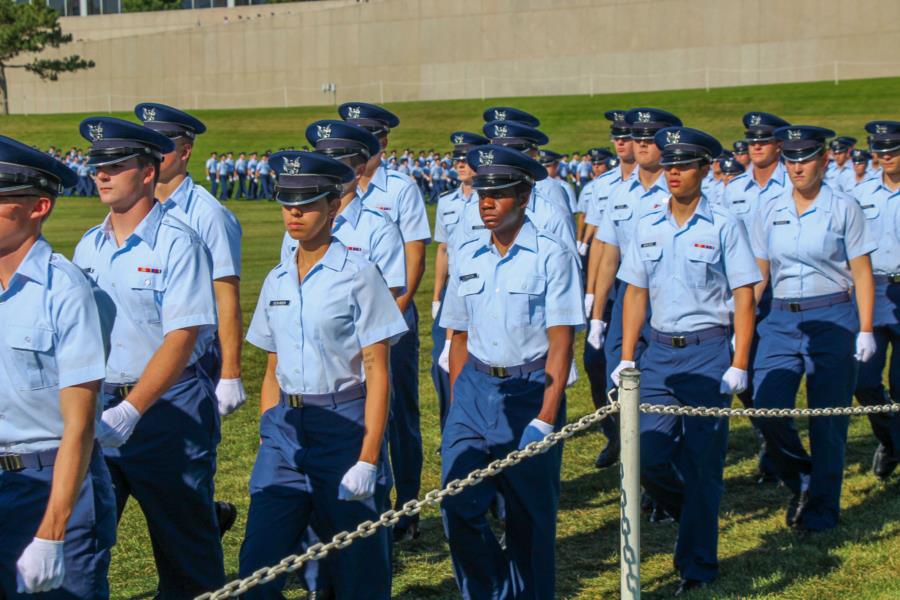 To view all of today's coverage of Acceptance Day Go to Classes > 2023 > Acceptance Day or click the link below.