Falcon Hockey vs. Colorado College Tigers
The USAFA Falcon hockey team hosted Colorado College Tigers Friday night while wearing B-52 heritage uniform. It was a treat to see the hockey team in the heritage uniform and it added a little extra something to the hockey game!
It was a tight game with the Falcons and Tigers trading goals throughout the first period. The Falcons scored two back to back goals giving them the lead. The Tigers came back with a goal of their own with the teams tied. Air Force was in the lead 4-3 with only 42 seconds left in the 3rd period. Colorado College scored a goal sending the game into overtime. Air Force won 5-4 when Will Gavin scored a goal in overtime! You can read more and get statistics on the Official USAFA Hockey page or click on the link. Falcon Hockey vs. Colorado College Tigers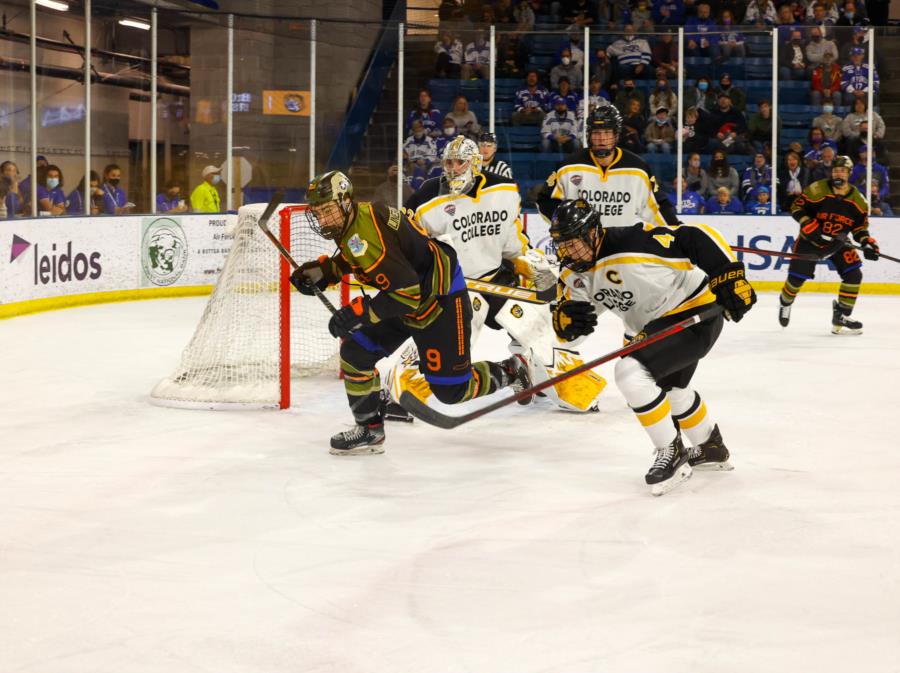 To view photos, go to GALLERIES > Public Gallery. Set photo order OLDEST to NEWEST. Select your start page or click on the link below.
***Photo order must be set OLDEST to NEWEST for the link to take you to the correct start page.
USAFA Falcon Hockey vs Colorado College Tigers pgs. 1703 (top of page)-1730 Falcon Hockey vs CC Tigers