Powered Flight M-Day Spring 2023 Group 1
Special Note: These photos may not contain all cadets from group 1 as there were delays and cancellations due to weather. The weather has been extremely cold and snowy in Colorado. WebGuy does our best to capture as many cadets as humanly possible.
According to the USAFA website, cadets have the opportunity to participate in powered flight during their second-class year or during the summer before their first-class year. Cadets interested in precision flight with an FAA Private Pilot Certificate may apply to become part of the Academy's Flying Team.
Typically, cadets try out for the team and are selected during their fourth-class year but may be added to the team in a later year as circumstances require. Selected cadets receive training in precision landings, cross-country navigation, instrument flying, and more.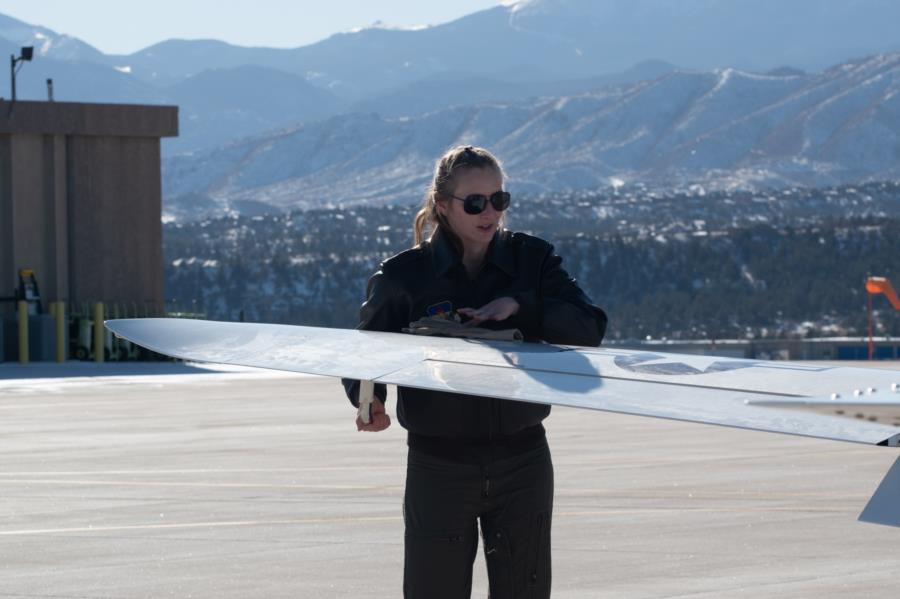 Go to Galleries > Airmanship > Powered Flight. Make sure your sort order is set to Oldest to Newest. Photos begin at the bottom of page 35. You can also click the link below to access photos: