Sweet Home Alabama Night
On Monday evening the Alabama Parents' Club hosted between 150-170 cadets at the Arnold Hall Ballroom for Sweet Alabama Night. There were many activities to start of the evening along with appetizers. They had 15 parents attending and volunteering at the event, with about 25 other families that helped raise fund back in Alabama to support the event.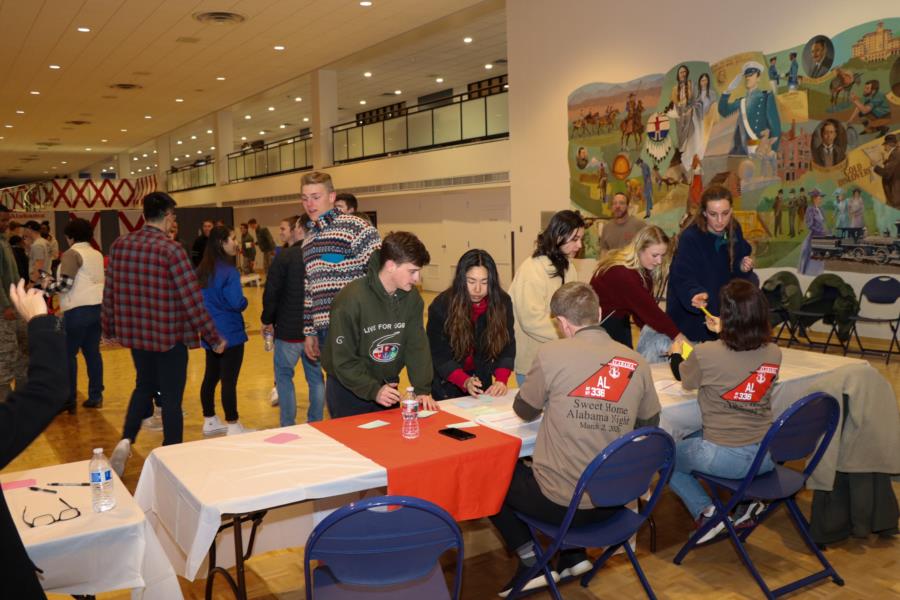 There were multiple private family donors and their list of corporate sponsors included: Chick-Fil-A. Milo's Tea, Fits Socks and the YMCA. Every cadet received a Swag Bag as they entered the event. Throughout the evening they had an array of gift cards and t-shirts as door prizes.
Chick-Fil-A was served for dinner because it's a cadet favorite.
As a Parent Club, they loved hosting this event for their cadets and their friends. The cadets work so hard and their goal is for the cadets to have a relaxing evening, seeing other Alabama cadets, enjoy some good food, play some games and have some good fellowship.
To view all the photos from the evening, go to, Galleries > Extracurricular > State Nights or click the link below.