Florida Sunshine Night
The USAFA Florida Parents' Clubs hosted their 3rd annual Florida Sunshine Night. While the weather wasn't very "Florida" outside, the parents' clubs made the inside of Arnold Hall feel like home for their cadets and their guests. Florida has approximately 242 cadets along with 27 preppies. Each could bring a guest bringing the total to around 500 in attendance. There were many volunteers who made the trip to USAFA to help put on this large event. There were many sponsors who also pitched in to help provide the numerous gifts and prizes.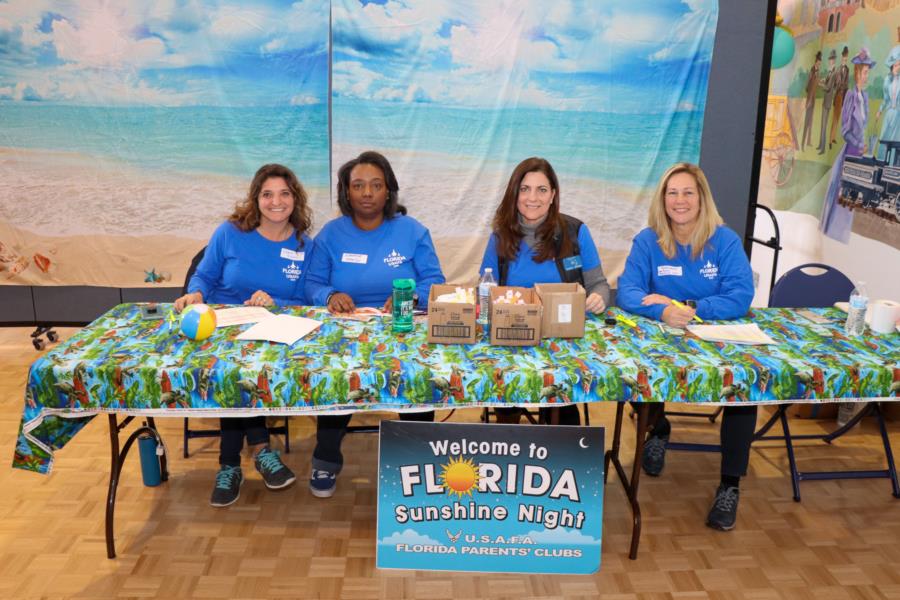 The cadets were entertained throughout the evening with a DJ and host who played music and asked Florida trivia for prizes. Along with the gift bags that each Florida Cadet and their guests received were contests for prizes. They also had a wind tunnel money machine for all Florida cadets to try to grab as many bills as possible in a set time.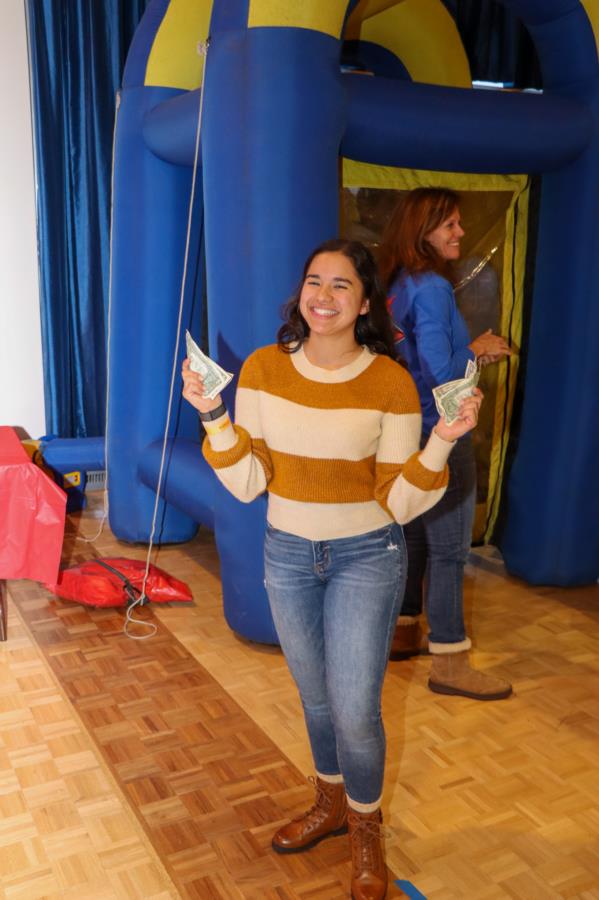 The food was catered and had a Cuban theme. There were plenty of desserts to be tasted as well.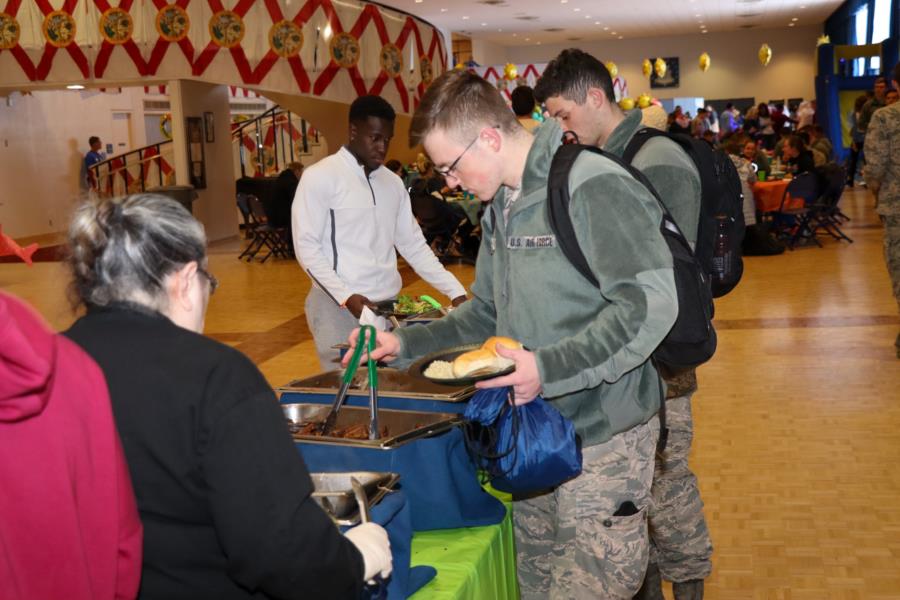 A great time was had by all who attended.
To view all the photos from Florida Sunshine Night, go to, Galleries > Extracurricular > State Nights or click the link below.