Alabama Night
The USAFA Parents Club of Alabama hosted 160 cadets for their 3rd annual Alabama Night. They held the event in support of their cadets and to surround them with friends and families from their state. Fifteen volunteers made the event possible.
Alabama Barbecue LLC provided a delicious meal of BBQ pork and chicken, mac and cheese, potato salad and desserts. A special thanks to Chris Mast for their World Famous MILOS Tea from Alabama.
The list of sponsors for the event:
MILOS Tea
Alabama Barbecue LLC
Fits Sox
Private donations
The prizes for the night included, lots of various gift cards, Nick Saban signed football, SHAN t-shirts and other Alabama relevant apparel.
The Alabama Parents Club wanted to give a Special Shout-Out to C1C Victor Lee aka "Sic Vic" from KAFA Academy Nights for doing an outstanding job emceeing their event, and to Chris "Conman" Cohn for his support of their event. KAFA Rocks!
Also, thanks to all of their cadets and guests for sharing this time with them and they are already thinking about how to make the 4th Annual SHAN even better.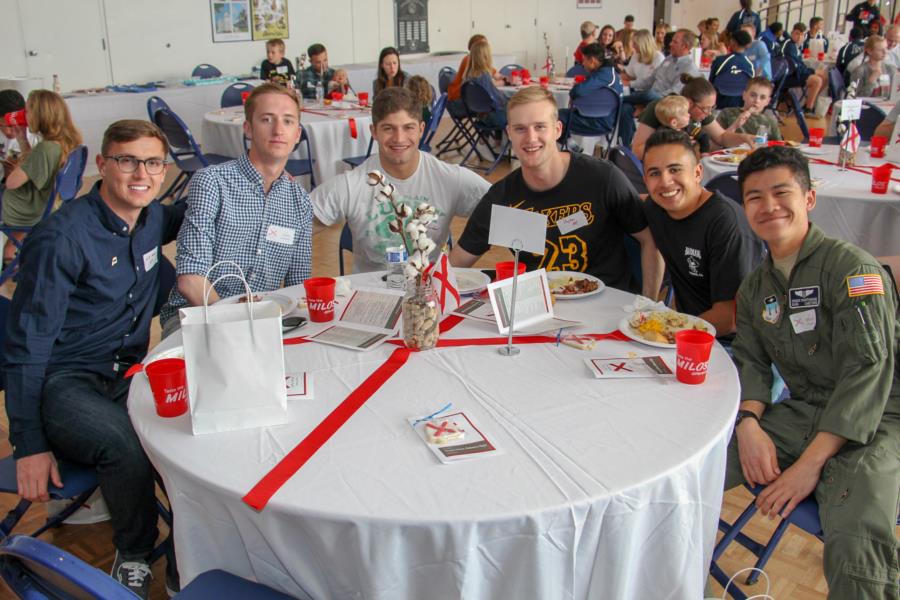 To view all the pictures from this event, go to, Galleries > Extracurricular > Special Events or click the link below.