We're back with C Go of AM490
We're back with coverage from this Go's Jumps. Sadly with the weather we've had, the Cadets currently going through Jump weren't able to get too many jumps in. We were able to catch one group of AM490 Cadets gearing up to head out, but because of winds the day was cancelled and they weren't able to get up into the air.
Click here to read some background on Jump from our earlier blog this month when these cadets were in the middle of Ground Training.
During the academic year, all classes are split into M and T days and depending on what their schedule is like will determine what day they will take a class. When AM-490 has a Saturday class, those days tend to include both M and T day groups.
Each jump is videotaped from the second they exit the plane through their 10 second freefall until they release their parachute. After the entire group has landed they are then all briefed and graded on the execution of their jump. Sometimes this means the occasional retraining or practice before going for their next jump.
Sometimes, Cadets on the Wings of Blue and Wings of Green team are also practicing, we happened to catch some of that as well.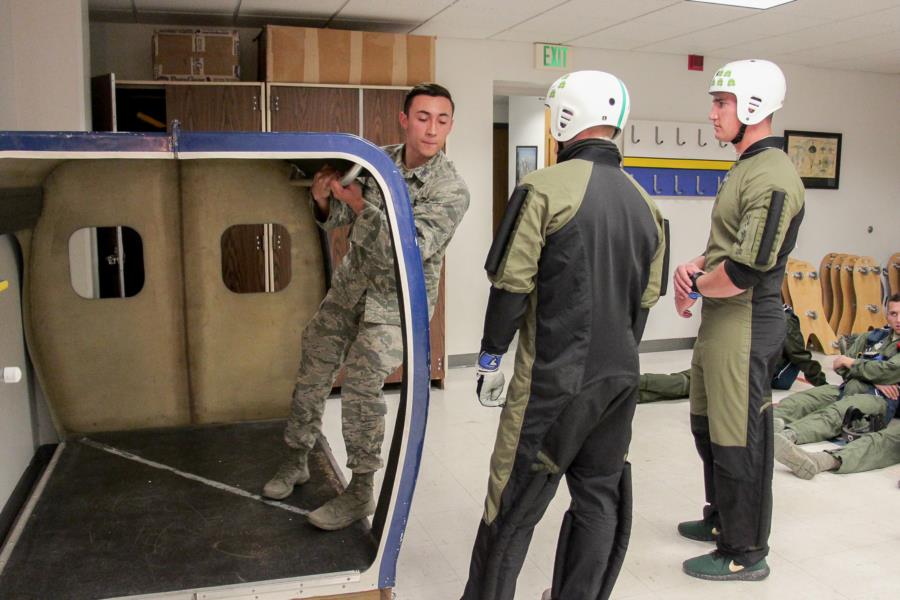 If the Cadets have some free time during the next Go, they might have the chance to come back down to the airfield and get their jumps in. Since we have no way of knowing their schedules, we won't be able to catch them but wish them all luck in getting to their 5th jump!
To view the rest of the pictures from our coverage of Jump, go to Galleries - Airmanship - Jump. Or click the link below.