Great Zoomie Games on the Terrazzo
It was perfect weather Friday evening for the cades to enjoy some food and fun before studing for their upcoming finals and WebGuy was there capturing some of the fun.
As the year starts to wind down and the cadets prepare for finals and graduation, they had the opportunity to unwind with friends playing games and eating delicious food from various food trucks. The food trucks available were High Grande Jamaican, Meet the Greek, Bandidos, Slim Chicken and B52 Burgers.
There was a Battle of the Bands contest throughout the evening. This was a great time for these talented singers and musicians to showcase their talent as well as provide entertainment for their fellow cadets.
Cadets also had the opportunity for some light hearted competition playing games such as Corn Hole and Spike Ball. Some other competitions that took place were a "Doolie Derby" the day before. A photo contest and pie eating contest also happened and a movie "on the chapel" happened once it got dark on Friday night.
Most of the cadets just enjoyed being outside on a beautiful Colorado evening spending time with their friends in a relaxing and enjoyable enviroment. With the challenges they faced this past year, they welcomed the opportunity to just unwind and have some fun.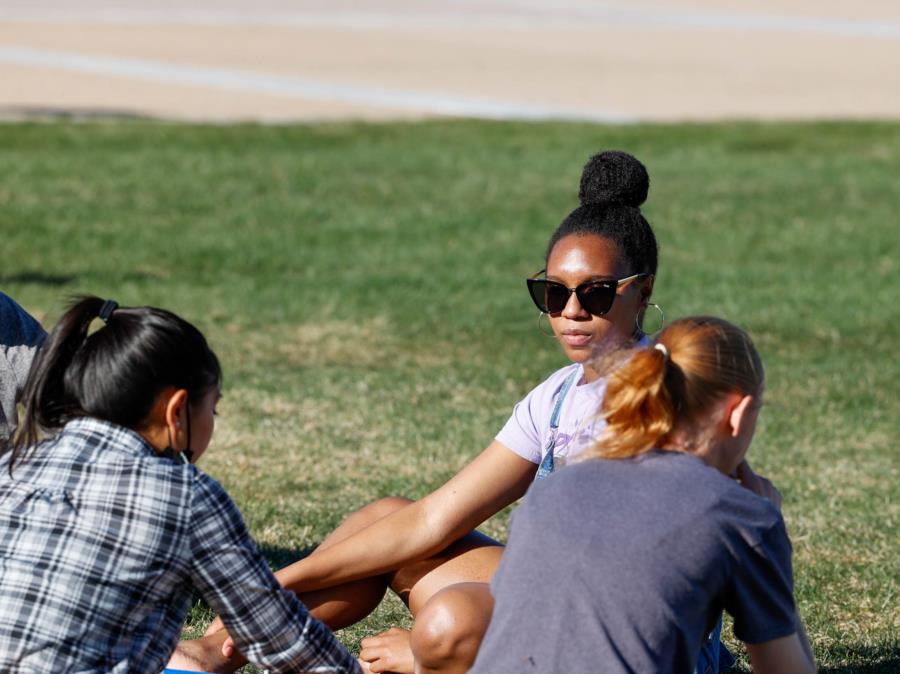 There were even a few furry friends for cadets to pet that belonged to staff at the academy.
To view photos from USAFA's 1st Annual "Great Zoomie Games", go to Galleries > Extracurricular > Cadet Life. Set Sort Photos OLDEST to NEWEST. Select your start page (pg. 3-14) or click on the link below.