Class of 2021 Graduation
The Class of 2021 Graduation Ceremony took place Wednesday, May 26, 2021 at Falcon Stadium. The 20th Chairman of the Joint Chiefs of Staff, General Mark Milley, served as the commencement speaker. The Class of 2021 had 1019 graduate. The class consisted of 72% men and 28% women, 875 commissioned to the Air Force, 117 to the Space Force, 12 cross- commissioned to another branch and 15 internationals.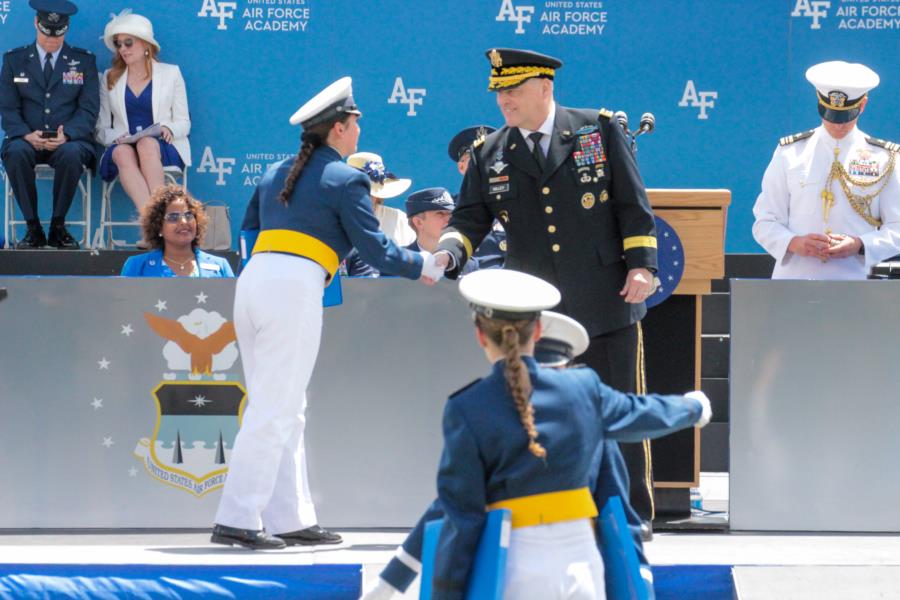 Thank you to the AOG Com. Dept. for capturing the photos of graduation.
A special thank you to all our AOG members (WebGuy subscription) for your continued support throughout your 4 years at USAFA.
Congratulations to all the 2021 USAFA Graduates and good luck in their future military careers and beyond!
To view all of this year's Graduation photos, go to, GALLERIES > EXTRACURRICULAR > GRADUATION WEEK > SORT PHOTOS from OLDEST TO NEWEST > pg. 515 or click the link below.