Pizza Party for Class of '23 and '25
For 1Day1USAFA, the Association of Graduates (AOG) held a challenge for parents of current cadet classes. The parents who showed the most support would win a pizza party for their class. This year, two parent groups showed extraordinary support for the Academy and earned a pizza party for the Class of 2023 and the Class of 2025. Over 1,000 pizzas were delivered to these classes.
Special thanks to Pizza Hut in Colorado Springs for their hard work!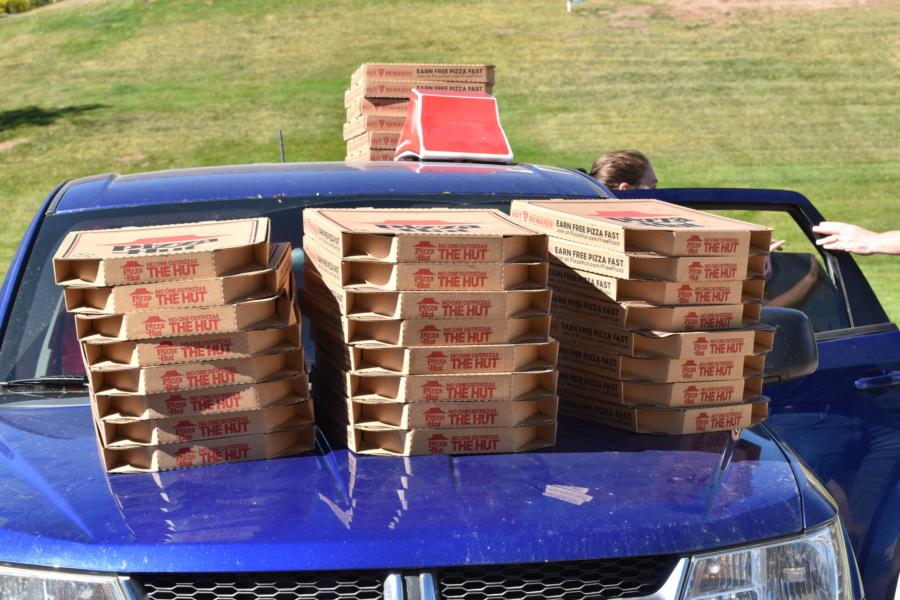 To view photos, go to Galleries > Extracurricular > Cadet Life. Photos begin on page 124. Set your sort order from Oldest to Newest. You can also click the link below to access photos: