Class of 2020 100's Night Dining In
The Class of 2020, TARGET in SIGHT! held their One Hundredth Night Dining in to celebrate approximately 100 days until their Graduation.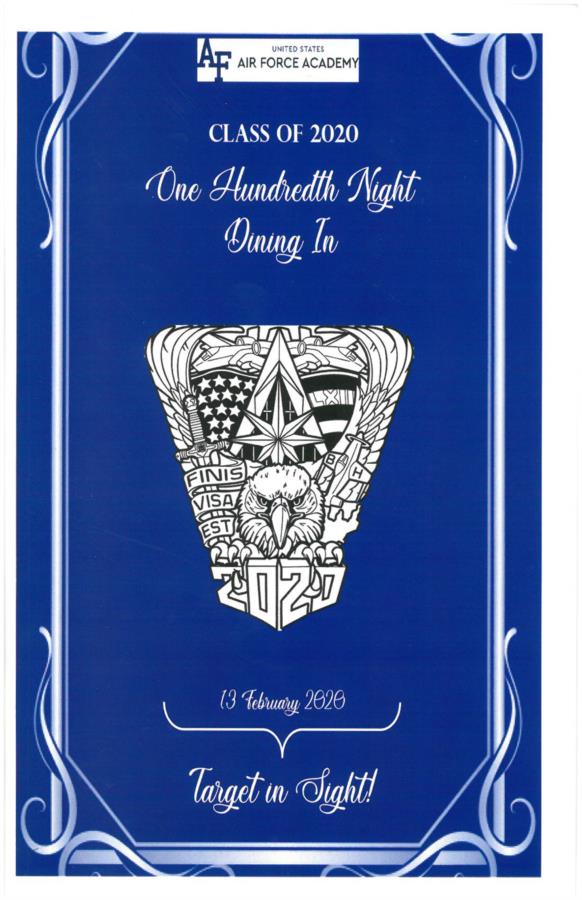 The guest speaker for the night was Brigadier General S. Clinton Hinote. His speech highlighted some of the challenges the Class of 2020 may face during their career in the Air Force. He congratulated them on their achievments as a cadet and wished them the best as they join the Long Blue Line as 2nd Lt. in May.
Members of the Legacy Class of 1970 attended the evening's dinner. These graduates have been involved with the Class of 2020 since they were in basic training.
To view more photos, go to, Classes > 2020 > 100s Night or click the link below.