Minnesota State Night
Minnesota State Night was hosted last night by the Minnesota Parents Club. This year they invited their neighboring states of North and South Dakota cadets as well as their clubs are smaller and don't have their own state nights.
Minnesota night was inspired after a few of the 2020 cadets went to the California and Texas nights their doolie year and asked the parent's club to start Minnesota night. The first year they had 16 volunteers and 60 Cadets attend. This is the 3rd Annual Minnesota night and each year they have grown in number of cadets, volunteers and Sponsors. This year there were 180 cadets, 62 from Minnesota and 118 guests. They also had 2 permanent party members, 1 professor and 3 coaches (from Minnesota) and 1 AOC attend, along with their families. To help this year they had 30 volunteers made up of parents, other family members and friends. One of the volunteers was Dave Ryan who hosts 'The Dave Ryan in the Morning Show' in Minnesota. He was returning once again to be the MC for the evening.
All the food was inspired by Minnesota traditions; tater tot hotdish, Minnesota State Fair favorites of cheese curds, corn dogs, Sweet Martha's Cookies, and a Scandinavian tradition of homemade lefse (made from potato that is similar to a tortilla and is then heated on a skillet). Cadets then had a choice of putting butter, cinnamon, or sugar on it and then rolling it up to eat. There were Honeycrisp Apples which the University of Minnesota invented. They also had chicken wings and carrots which is a Minnesota game tradition
Thanks to all the sponsors and donors who helped put this wonderful event together and for the many prizes that were given away throughout the night.
Sponsors or Donors for the event.
| | | | |
| --- | --- | --- | --- |
| Donors | | | |
| ADX Foundation | Kerby Skurat & Cristina Edelstein | Raising Canes | The Langan Family |
| American Legion Owatonna | King Soopers | Representative Pete Stauber | The Maas Family |
| Bose | Klett Construction | Robb Reed | The Metzler Family |
| Chik-Fil-A | Lakeville Trophy | Ron Hall | The Nash Family |
| Confidio, LLC | Mall of America | Safeway | The Ojala Family |
| Costa Vida | Michael Sawicki | Sam Club | The Pingree Family |
| Costco- Burnsville, Eden Prairie | Minnesota Gophers | Slingshot Plastics | The Pirizzoli Family |
| D&B Plating Company | Minnesota Wild | Sprouts Farmers Market | The Reicher Family |
| Da Insurance | MN State Fair | Starbucks | The Spangler Family |
| Ecolab | Network Design, Inc. | State Farm | The Steiner Family |
| General Mills | Network for Good | Target | The Strusz Family |
| Gordy & Lorraine Running | Paul Knabenshue | The Baratz Family | The Tuin Family |
| Hyvee | Play-It-Again Sports | The Hockman Family | The Wartick Family |
| Kakookies | Polaris | The Jackman Family | Twin Cities AOG |
| Kenny's Candies | Prior Lake Lions | The Koch Family | Up North Trading Company |
| Vineyard Vines | Warner Sales, Inc. | | |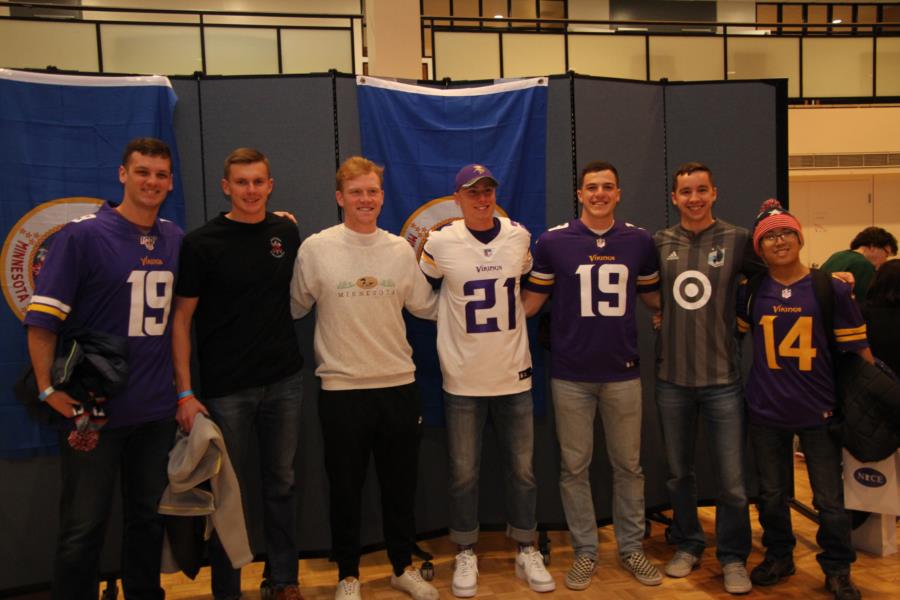 To view all the photos from this event, go to Galleries > Extracurricular > State Nights or click the link below.