USAFA Swimming and Diving Competition
USAFA Men's and Women's Swimming and Diving teams competed against Wyoming on Friday night. They will be competing against Wyoming and BYU on Saturday. Webguy was there Friday evening to capture the events for both swimming and diving. Athletic Director, Nathan Pine, was there to hand out the Men's Swimming and Diving Conference Championship Rings from the 2019-2020 season. Due to Covid and the cadets being sent home early, the rings were not given out last year. Congratulations USAFA Men's Swim and Dive team!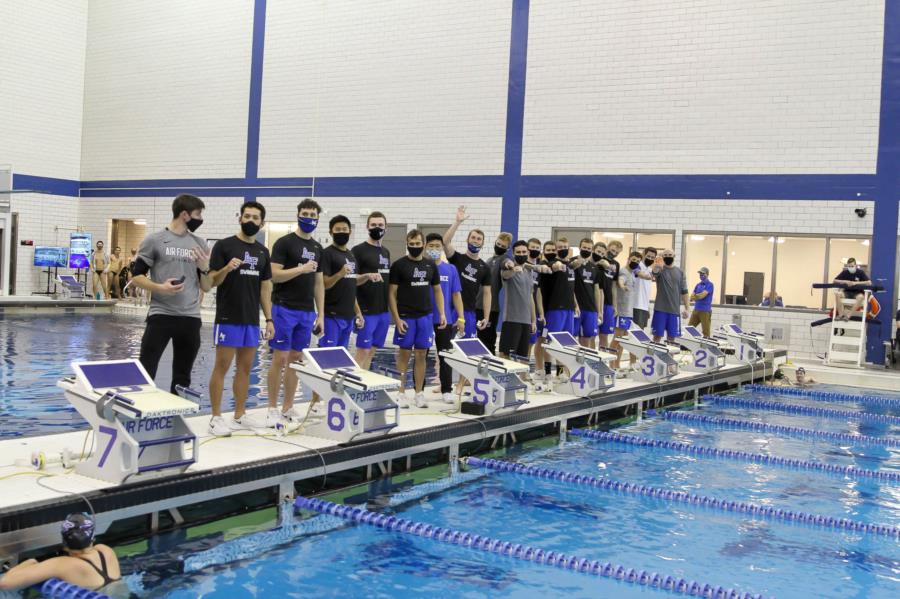 To view results from the Official USAFA Swimming and Diving page, click on the links.
Men's Swimming and Diving vs. Wyoming results
Women's Swimming and Dive vs. Wyoming results
To view more photos, go to Galleries > Public Gallery or click on the link below.
Public Gallery Swim/Dive- Pg. 1088-1157