Round 2 Cadet Store
Several Squadrons have gone through the Cadet Store for the second time to stock up on supplies before some of them head to Jacks Valley next week and the other 4 squadrons continue their training around the cadet area.
Aggressors, Cobras, Executioners, Guts and Hellcats were the squadrons we have photographed so far this week. We do have the other squadrons on our schedule. And while this isn't the most exciting group of photos to look through for your basic, hopefully we will have caught at least one photo of them in the Cadet Store. Most of the squadrons have gone through as a group in order of flight. But sometimes a flight might have to leave for another event before their time at the Cadet Store and so not everyone may get photographed. WebGuy will do our best to capture everyone, but not guarantees.
Enjoy the photos and good luck finding your Basic Cadet!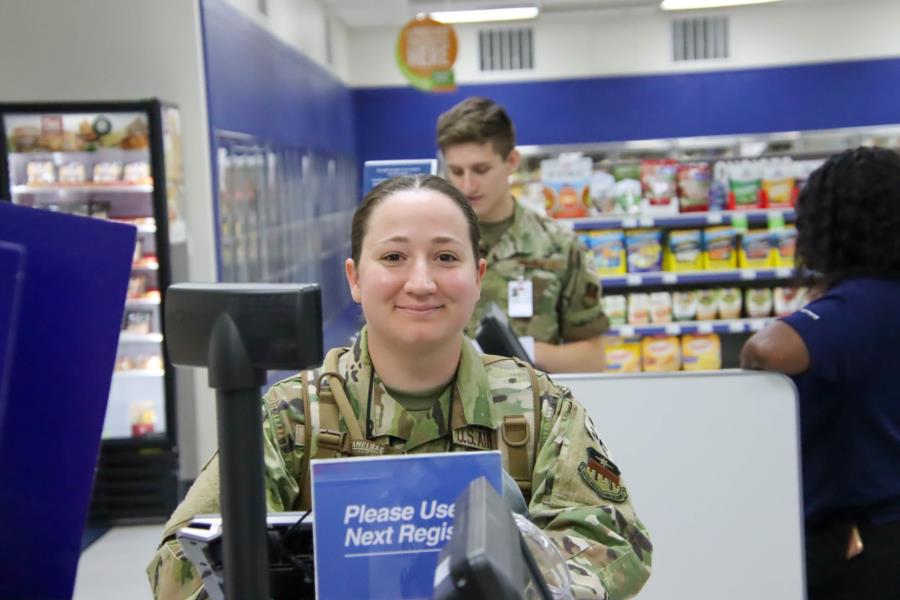 To view photos, go to CLASSES > 2025 > BCT-1. Select your squadron. Set photo order at the top of the page OLDEST to NEWEST. Then select your start page. Or you can click on the links below.
***Photo Order must be first set OLDEST to NEWEST for the links below to take you to the correct page.
Aggressors Cadet Store pgs. 75 (bottom of page)-84 Aggressors
Cobras Cadet Store pgs. 57-68 Cobras
Executioners Cadet Store pgs. 43-54 Executioners
Guts Cadet Store pgs. 50(bottom of page)-59 Guts
Hellcats Cadet Store pgs. 33-40 Hellcats