Colorado Night
The Colorado Parents' Club hosted approximately 450 cadets for their 2nd Annual Colorado Night. They had roughly 60 volunteers helping to put on the event. Their inspiration for doing the event was their hard-working cadets. They know how tough their studies and other commitments can be at the academy, and after seeing how much they appreciated their inaugural event last year, they just had to do it again!
Some of the donors for the event were, USAA, Raising Cane's, McDonalds-Monument, and their wonderful parents of course. Each of their cadets received a 3x5 Colorado flag, plus a USAA bag with some goodies like popcorn, cookies, etc. Their guests received a goodie cinch bag. Every 15 minutes roughly, they had small but cool prizes raffle drawings. Prizes included Colorado souvenirs, socks, hats, baskets, etc. Final prizes drawings included 24" monitors, computer speakers, mini fridge, sports baskets, a drone, $250, $100 & $50 gift cards; domino's pizza gift cards, among others. There were many activies for the cadets to participate in along with Support dogs to pet.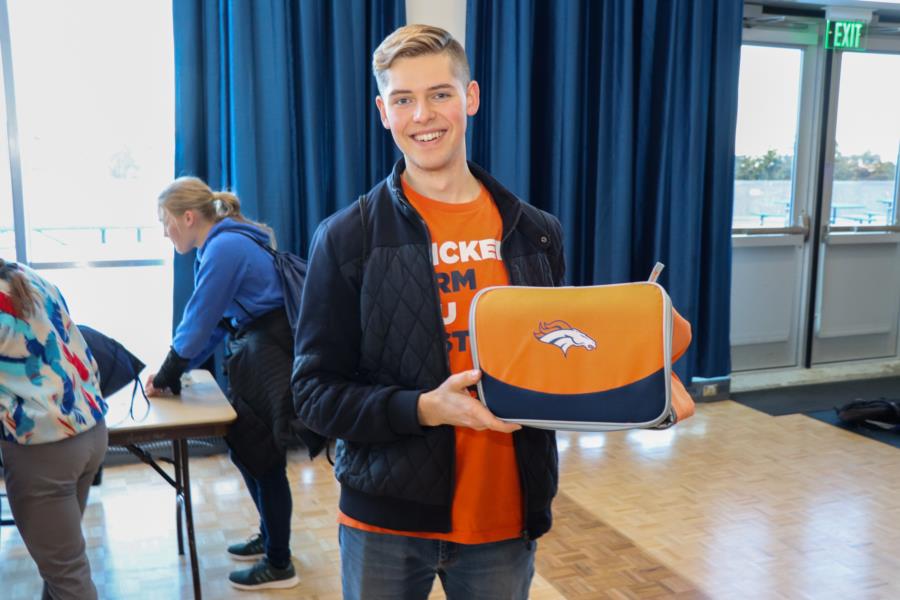 Dinner was catered by Boston Market for their event this year. They had chicken & turkey, mashed potatoes, mac & cheese, veggies, corn bread and some delicious desserts! Just because, why not? who doesn't love chicken from Boston Market😊
WebGuy would like to thank their photographer for adding their photos to our gallery.
They wanted to pass on a message to their cadets: Thank you for your commitment to serve our nation and our Air Force! Your hard work does not go unnoticed. We support you; we love you; we are proud of you! And to their volunteer parents: Thank you for your continuous support throughout the year, and for helping us make Colorado Night a reality!
To see all the photos from the event, go to, Galleries > Extracurricular > State Nights or click the link below.