Fall AFT
AFT
The Cadet Wing participated in the Fall Semester AFT, we were able to catch some of the rounds over the course of the two days the AFT went on.
The AFT, otherwise known as the Aerobic Fitness Test is conducted during the Fall and Spring semester and involves all four classes. With the cold weather we've been having lately the AFT was conducted in the Field House, otherwise known as Clune Arena. In order to complete 1.5 miles they had to run roughly 9 laps, and at the end of each lap Cadets must hold up their hand to show the number of laps they are on until they have completed the run.
The AFT is scored as follows:
Event
Men
Women
Mean
Max
Mean
Max
1.5-Mile Run
11:15
7:45
13:31
8:55
This Fall AFT is a beginning and an end for the Class of 2018 and 2021.
With the Class of 2018, this is the last AFT they will take at the Academy and with the Class of 2021 it is the first.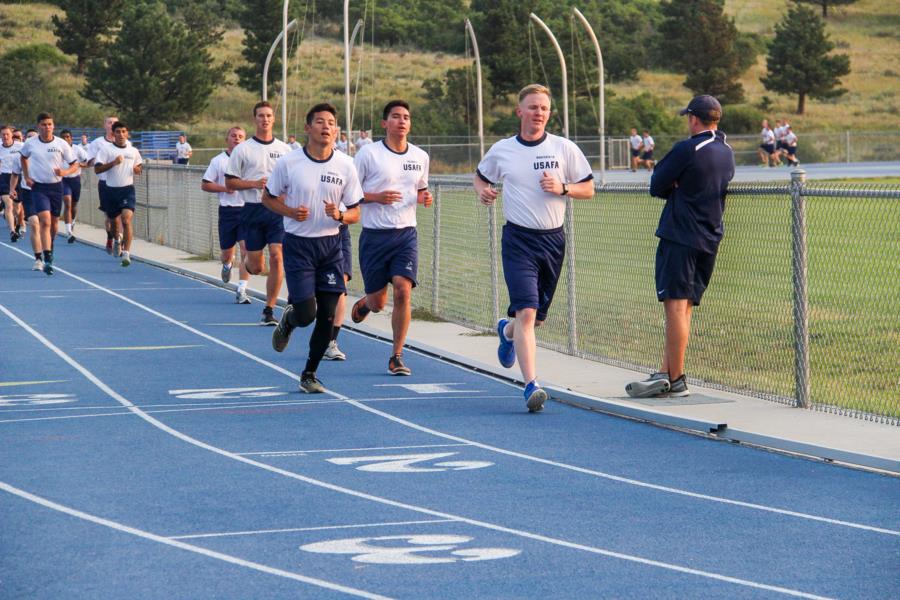 Once they have finished they must go and relay their time to one of the officials.
Next week is their Fall PFT, so be sure to check back again for our coverage of the PFT later next week!
To view the rest of our coverage of the AFT; go to Galleries - Military Training - PFT/AFT. Or click the link below.