Cadet Squadron Tailgates
It was a beautiful, sunny and hot day Saturday for the USAFA vs. Lafayette home football game! Family and friends were invited to join the cadets for their squadron tailgates prior to the game.
Several squardrons had activities going such as Jinga, Cornhole, Spike Ball, and tossing a football or frisbee around.
Some of the other fun challenges the cadets have is to find upper rank boards or pins to put onto their uniform. They also try and steal other squadrons Guidon. It is always best to have a squad mate help keep the Guidon safe!
There were a few fly-bys during the tailgate from the Twin Otter which is the jump plane used by the Wings of Blue, a B-24 Liberator, B-29 SuperFortress and a P-51 Mustang.
Twin Otter B-24 Liberator
B-29 SuperFortress P-51 Mustang
And of course the best part was for the cadets to be able to spend time with their friends and family.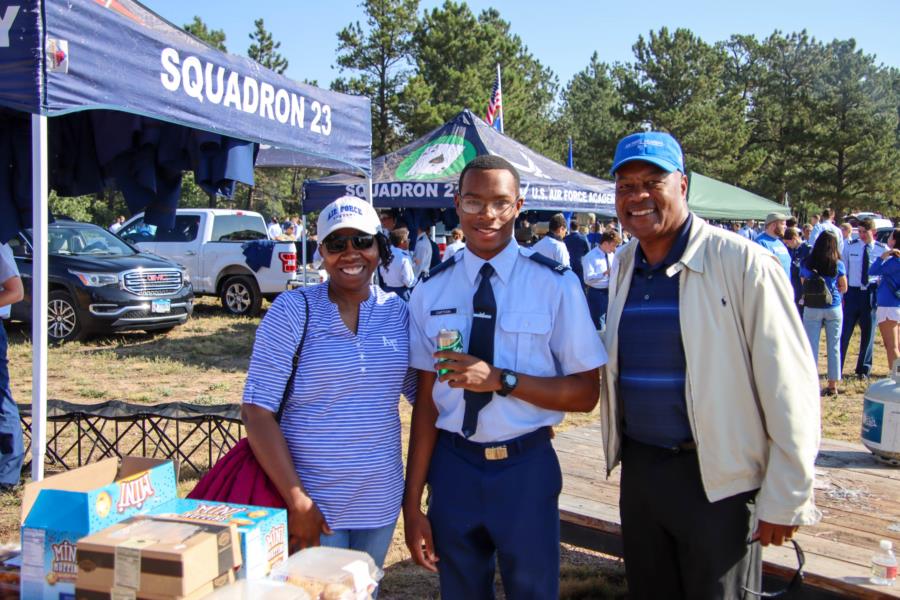 To view photos, go to GALLERIES > Extracurricular > Parent's Weekend. Set photo order OLDEST to NEWEST. Select start page or click on the link below.
*** Photo order must be set OLDEST to NEWEST for the link below to take you to the correct start page.
Cadet Tailgate Parent's Weekend pgs. 88-123 Tailgate