Jump Am-490 Session 1 Group 2
Jump Session 1 Group 2 was at the airfield yesterday getting in their jumps after finishing off ground training last week. There are 2 groups of cadets in session 1. Many of the cadets were able to get a couple of jumps in the morning before the weather changed for the worse, with rain, hail and high winds in the afternoon.
A typical week down at AM-490 for the summer periods involves Ground Training from Monday to Wednesday and then first thing Thursday morning the Cadets are bussed up to Denver to experience a Wind-Tunnel and then brought back down to the Academy to begin jumping. The weather in the summer here at the Academy usually consists of windy afternoons. So we never know what will happen once we get to that first Thursday for Jumps. Thankfully each group that goes through AM-490 has 2 weeks from start to finish to achieve their 5 jumps to earn their wings. Their second week is specifically for the Cadets and Staff going through AM-490 to have multiple jump opportunities until they achieve their 5th and final jump.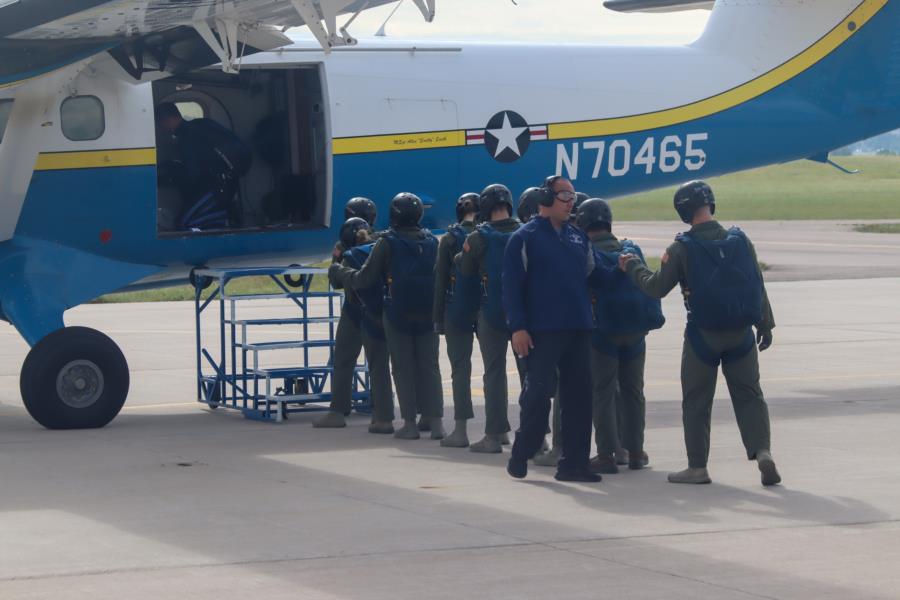 There were even a view who recieved their Jump Wings for completing their 5th jump.
To view our coverage of Session 1 Group 2's jumps, go to Galleries > Summer Programs > Jump or click the link below.