Parents Weekend Parade 2021
Parents' Weeekend 2021 has started and it was great to have families back at the Academy! And we know the parents and families were excited to be back as well. The stands were full as families waiting for the parade to start, kicking off parents' weekend.
The parade onto Stillman Field by the Cadet Wing officially started parents' weekend. Prior to the parade, parents, families, and friends were treated to demonstrations by the gliders from the 94th Flying Squadron.
A fly by from the Twin Otter (the aircraft that the Jump teams jump from), the Cirrus T-53, from the 557th Flying Training Squadron, and the T-41 Aircraft flown by the USAFA Cadet Flying Team.
Wings of Blue (Jump team) from the 98th Flying Squadron.
The Falconry Team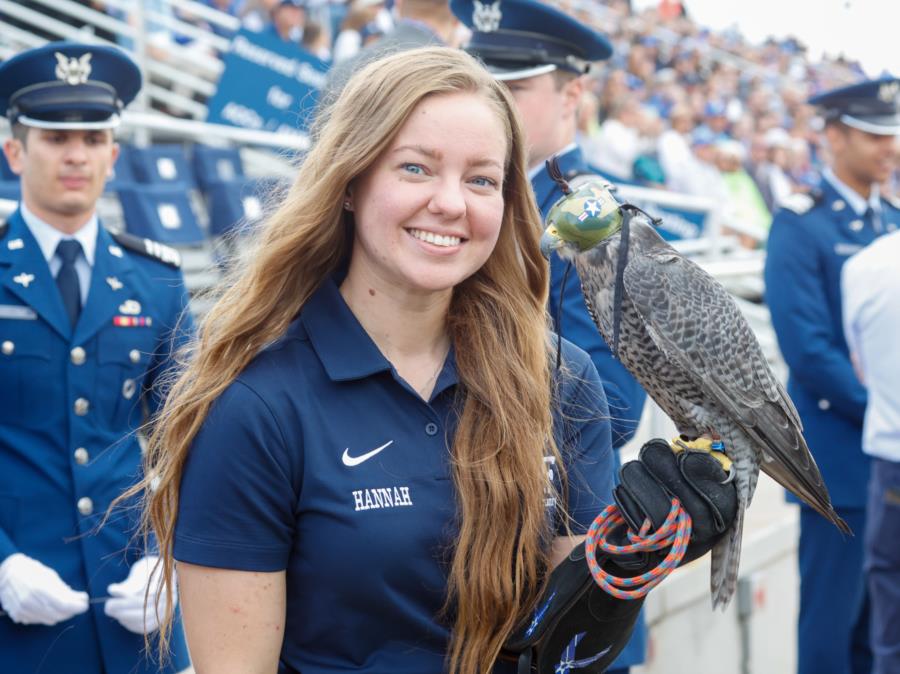 And thankfully there were cadets available to give parents and families directions on where to go for the best area to sit in the stands to see their cadet when the parade formation marched by.
And finally the Parade onto Stillman Field!
The Cadet Wing forms into their squadron formation up on the Terrazo and then proceed to march down the Core Values Ramp.
Then to Stillman Ramp and onto Stillman Field.
Once all the 40 squadrons were in formation on the Parade Field, Cadets and Families were treated to a 4-Ship F-15 Flyover!
Stillman Field pass in review.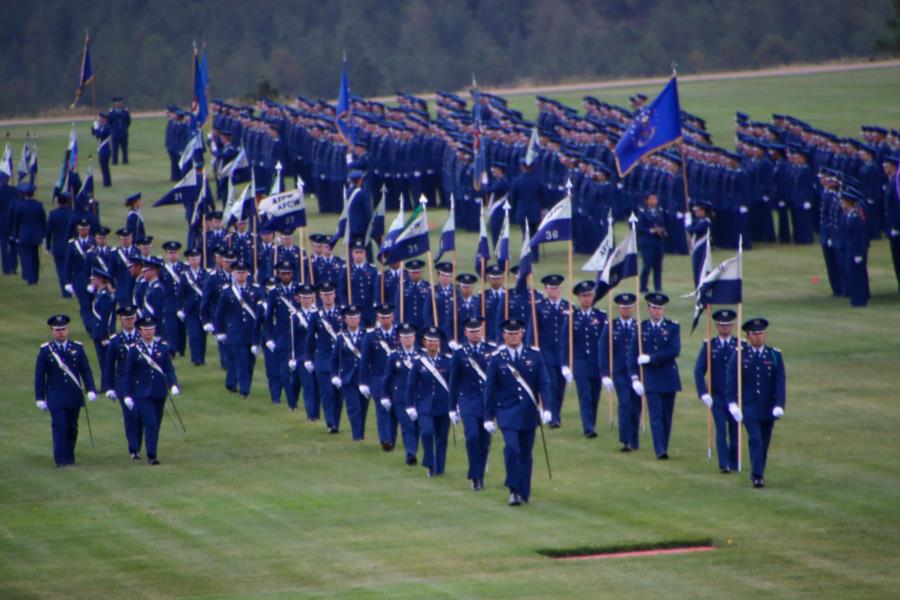 Once the Parade was over the Cadets were released for the day and parents, families, and friends were allowed onto Stillman Field to start their time with their cadet.. We hope you all had a great time today and enjoy the rest of your weekend with your Cadet!!!
To view all photos from today's parade, go to GALLERIES > Extracurricular > Parents Weekend. Set photo order OLDEST to NEWEST. Select start page or click on the links below.
*** Photo order must be set OLDEST to NEWEST for the links below to take you to the correct start page.
Pre-Parade Events pgs. 1-17 Pre-Parade
Core Value Ramp and Stillman Ramp pgs. 17-59 Ramps
Stillman Field pass in review pgs. 59-85 Stillman Field