Jump Session 3 Group 2
After finishing up their ground training last week the cadets in Summer Session 3 Group 2 were ready this week to get some jumps in! This is the last group of the summer! We were able to capture this morning's jumps at the airfield.
Airmanship 490 or AM-490 is a Basic Freefall Parachuting Program that the Academy offers, and it is the core mission of the Wings of Blue and the 98th Training Squadron, all the Cadets on the Wings of Blue team are certified AM-490 Instructors and Jumpmasters. Throughout each year over 700 Cadets complete this course where they achieve 5 parachute jumps and earn their jump wings.
AM-490 is the only program in the entire world where the first jump is an unassisted freefall. Because of this unique difference all students, cadet or staff who go through this program will have roughly 40 hours of ground training before their first jump.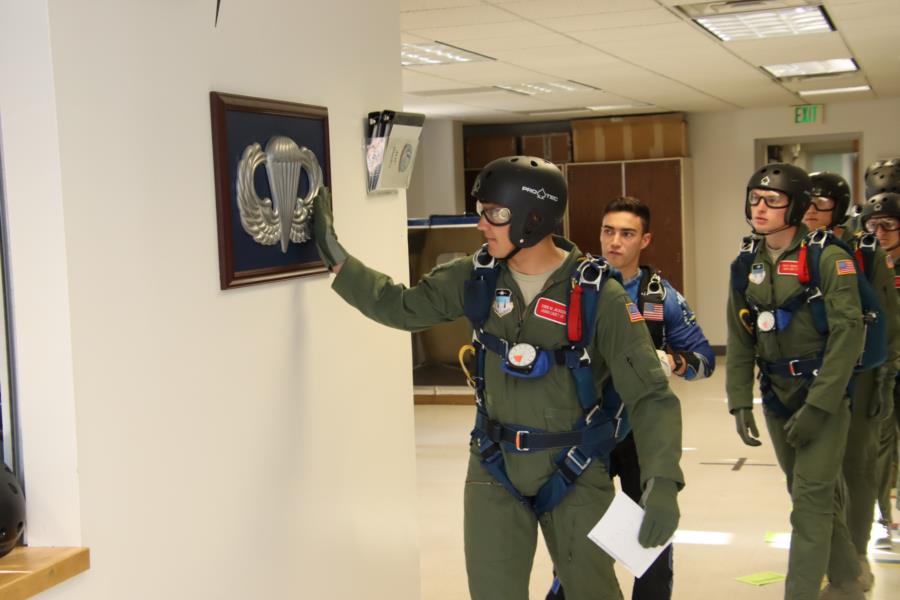 To view all the photos, go to: Classes > 2022 > Jump or click the link below.