Blue Rush 2022
Blue Rush is a club fair that allows cadets to learn more about clubs on campus. Blue Rush occurs annually before the academic year begins. It is a good way for fourth class cadets to make connections and meet new friends!
According to the USAFA website, about 75% of cadets are involved in at least one of the Academy's 90+ active clubs.
Clubs are a great opportunity for cadets to enhance their professional development by taking on additional leadership roles, opportunities to manage personnel and financial resources, and learn administrative and logistics skills. The participation in club programs can take cadets on a journey they never expected before. Many cadets become involved with clubs to find and foster new friendships while pursuing an area of interest.
Clubs are run by cadets, for cadets, with oversight from an Air Force officer, senior enlisted member, or civilian on staff at the Academy. Leaders organize meetings, practices, competitions, and serve as role models for club participants.
Some of the most popular cadet clubs at USAFA are Bluebards, the Broadcast Club, In the Stairwell, Mock Trail, Honor Guard, Wings of Blue, and many more. You can learn more about cadet clubs on the USAFA website.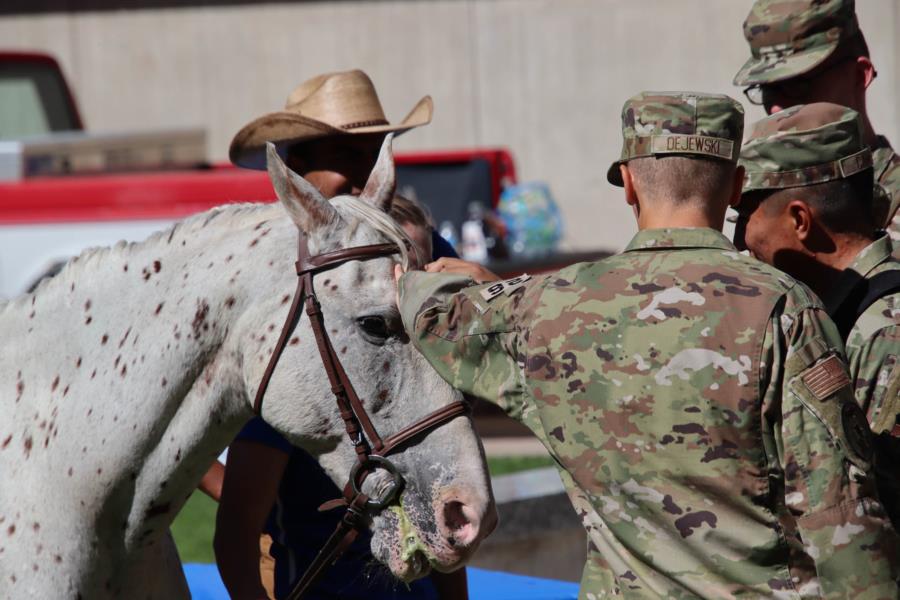 To view photos, go to CLASSES > 2026 > Blue Rush. Sort order must be first set to OLDEST to NEWEST. Photos begin on page 1.