Texas Hold'em Night - Cadet Entertainment
Thanksgiving break is right around the corner, and to keep the cadets preoccupied before then Cadet Entertainment hosted a Texas Hold'em Night. There were over ten tables and every seat was filled, once the cadets saw what the prizes were. Prizes included were Hydro Flasks, Beats headphones, a Keurig, and a Samsung Monitor just to name a few! Every hour the cadet with the most chips at their table "cashed out" (monopoly money) and was eligible to bid for the prizes. The prizes were auctioned off to the highest bidder. It was a fun-fueled night and we can't wait to see what Cadet Entertainment has planned next.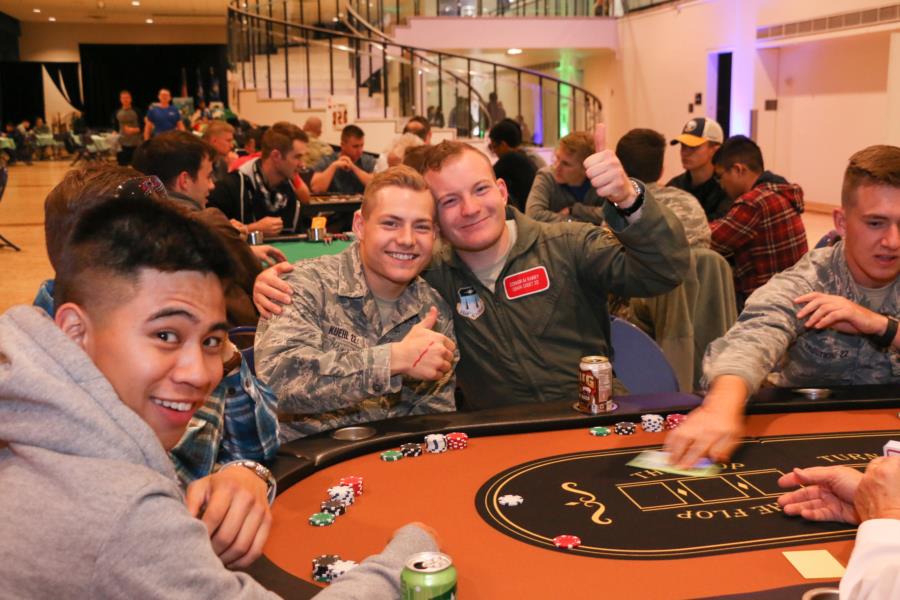 To view the rest of the pictures from the event go to Galleries > Extracurricular > Cadet Life. Or click the link below.