Texas Night
Last week the Academy welcomed the Texas Parent Clubs, who hosted the 8th Annual Texas Night on Thursday evening.
We were told by one of the Texas Parent Club Presidents that this years Texas Night was their biggest ever!
Over 1500 Cadets and USAFA Staff were fed and more than 200 Parents and family members travel from Texas to serve the Cadets and their guests. For dinner they had 1 ton of BBQ (2090lbs exactly), 900lbs of brisket, 780lbs of pulled pork, and 300 lbs of Kiolbasa (German Sausage). Not to mention over 100 dozen of the finest tamale available in Texas.
Prizes given out equalled to $5000 in gift cards to businesses that the Cadets could here locally and even online. 2 pair of boots donated by Allen Boots of Austin and the West Texas Parents Club AND the North Texas Club donated 12 character cutouts ranging from Yoda to the President.
When the Cadets first arrived they lined up for food and this line went on for what seemed like miles because each Texas Cadet was allowed 2 guests. Not only were they fed dinner but the Texas Parent Clubs also provided enough desserts to fill a huge table ranging from cookies, cupcakes and more.
The Parents weren't the only ones to entertain their Cadets and their guests, the Cadets participated in a talent show, hula hoop and other games which I'm sure equally entertained the parents!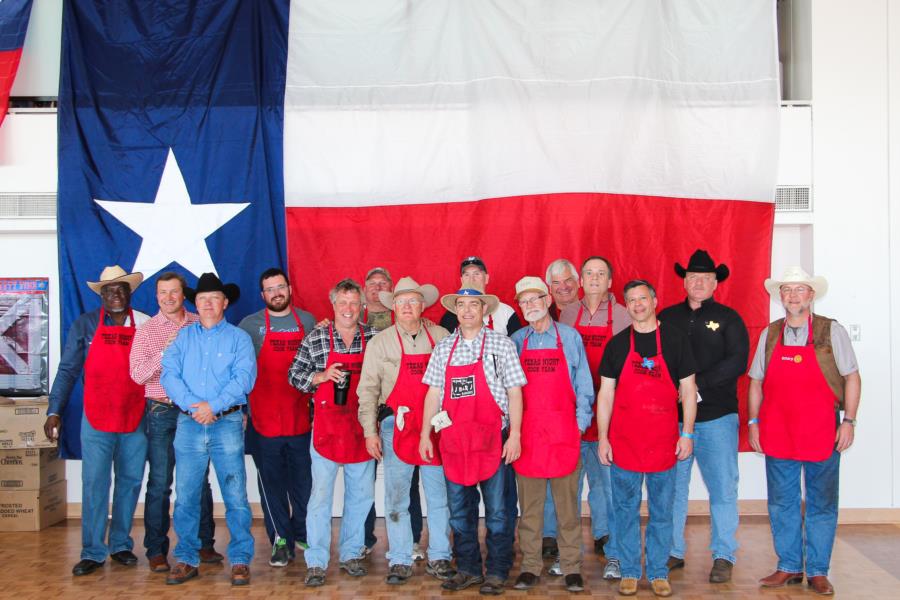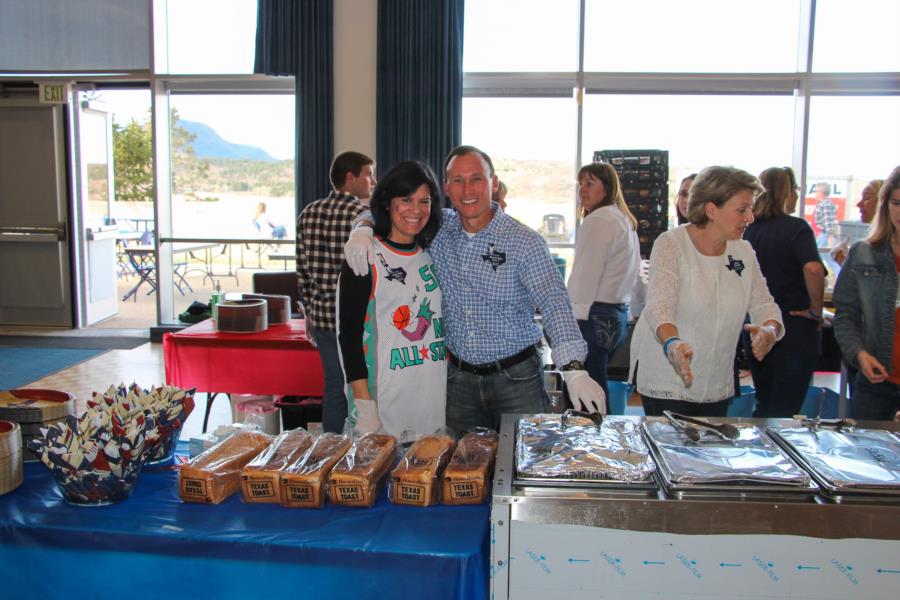 Word from our photographers was that this was the best brisket they ever had! We can't wait to see the Texas Parent Clubs again next year!
To view the rest of the pictures from our glimpse into Texas Night go to; Galleries - Extracurricular - Special Events. Or click the link below.