It's Doolie Day Out!
Doolie Day Out is officially upon us! Basics left the Academy this morning starting at 0830 and were all out by 0930.
They were spread out all over the Field House parking lot this morning and boy did they look good! This was their first opportunity to wear their blues uniforms out.
Once the Basics got down to the pickup area, they were separated by last name instead of squadron so keep that in mind with pictures as we weren't able to seperate them. All of the pictures are up and you will find them in the BCT 2 - All Gallery.
By now they have either picked up lunch and scarfed it down, or have made it back to their sponsors house for the day to relax and make phone calls home to all of you and if not, don't worry! There's still plenty of time left in the day!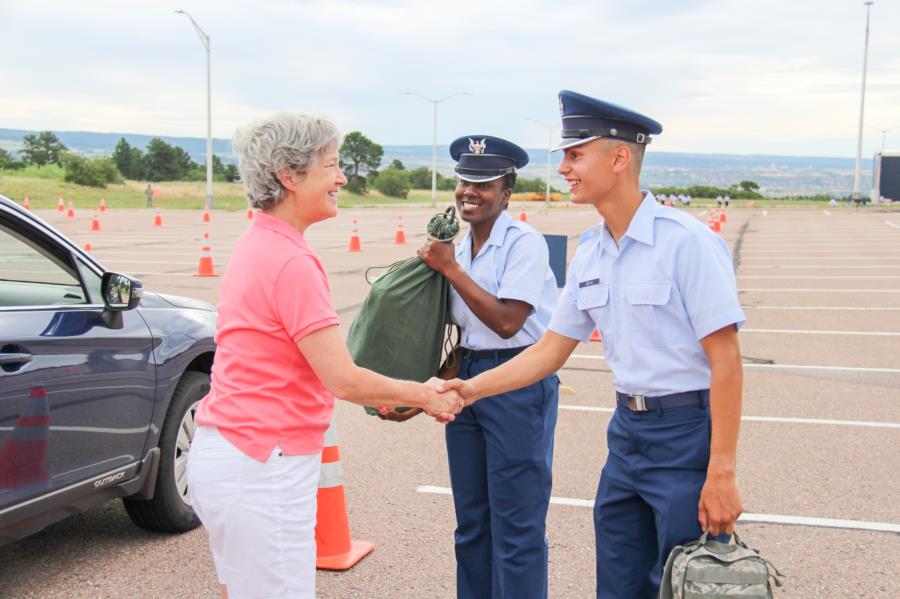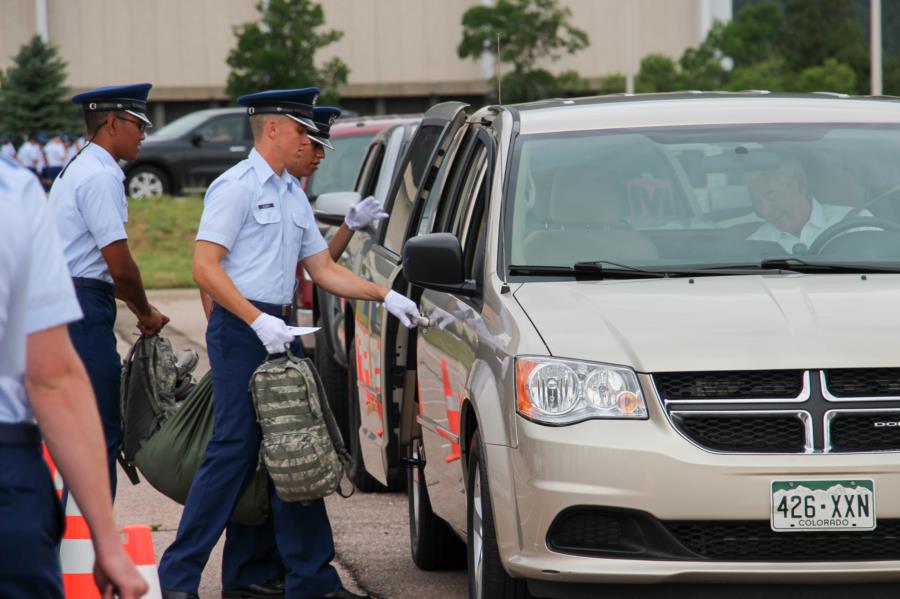 Monday is the March Out - Below is the map for parents who are close by and able to come cheer on the Class of 2021 as they march out to Jack's Valley for the second part of Basic Training.
North gate will open at 0600 for visitors and the March Out will begin approximately at 0700. You can bring signs but you CANNOT interact directly with your cadet. Yelling encouragement is fine of course.
Route: Terrazzo, down Core Values Ramp to Cadet Drive, right on Field House Drive, left on Parade Loop, straight onto Jack's Valley Road
(Google Maps - https://goo.gl/maps/nBLcW); the Parade Route is depicted in green. Also - expect rolling street closures throughout March-Out (0700-0900)
That's it for now folks, enjoy the rest of your weekend and check back tomorrow for our Summary Sunday blog!