Men's USAFA Soccer
On Tuesday afternoon the USAFA Falcon's Men's Soccer Team took on The Seattle University Redhawks. The game was delayed as the team and athletic dept. tried to clear the Lacrosse Field of snow from the weekend's big storm. The decision was made to move the game indoors to the HAC (Holaday Athletic Center), the football's team indoor practice field.
The game was a highly contested defensive game. Eventually Seattle scored a goal in the 65th minute and held on for a 1-0 victory. To read more about the game and to see stats, click here.
https://goairforcefalcons.com/news/2021/3/16/mens-soccer-air-force-comes-up-short-against-seattle-u-1-0.aspx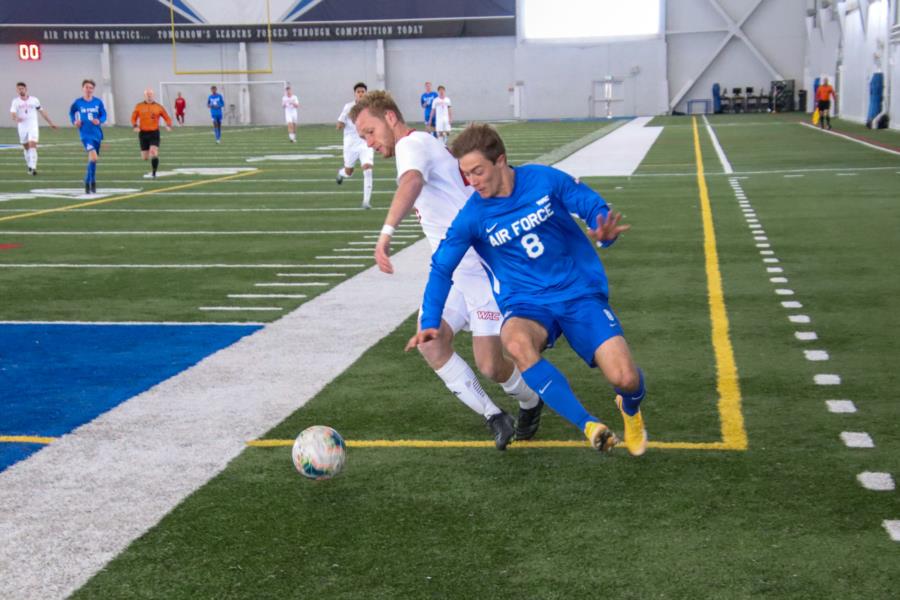 All the photos from this game are in the free public gallery, to view, go to, Galleries > Public Gallery > pg. or click the link below.